Barbara DeHart – Vice President of Desktop Business & Corporate Marketing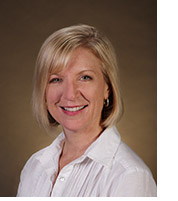 Barb leads the Telestream desktop business which creates industry favorite products such as Wirecast, ScreenFlow and Switch.

"Telestream has a strong history of bringing products to market that solve specific customer needs. We listen to the market then adapt today's technologies to solve those needs in innovative ways. It is great to be part of such a customer-focused and innovative team."

Prior to joining Telestream, Barb managed business and human resources efforts for two larger organizations, Coherent, Inc. and the Grass Valley Group division of Tektronix. She holds a BS in Organizational Behavior from the University of San Francisco.