Dan Castles – President/CEO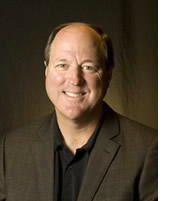 A Telestream co-founder, Dan has over 25 years of TV industry executive experience. Under his leadership, Telestream has become the recognized worldwide leader in enterprise-class video transcoding and workflow solutions, addressing the numerous video format and device incompatibilities encountered when delivering video over the Internet or within a facility.

Telestream continues to strengthen its position as the dominant industry leader with an excellent track record of growth and profitability. This success has enabled the company to branch out and introduce a line of cross-platform desktop software products and has led to the recent acquisition of three companies. Popwire, further expands Telestream's role in solving the compatibility issues between Mac and Windows platforms. Vara Software brings successful, award-winning live production and streaming products to the Telestream product family. Anystream brings large-scale media production management capabilities to further expand Telestream's enterprise business.
Dan was named President of Grass Valley Group (then a division of Tektronix) in 1994, following a sixteen year career at Portland-based Tektronix, where he served as Controller and then as Vice President of the Television Division. Dan holds a B.A. in Business from Washington State University and an MBA from the University of Portland.