Mark Cuny – Chief Financial Officer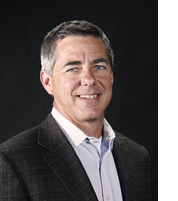 Mark is responsible for Telestream's worldwide financial functions and the company's overall financial infrastructure.

Mark has led the financial growth of several successful public and private technology companies, including Nimsoft, a global leader in IT Management-as-a-Service, and CA Technologies, where he was responsible for the successful international relocation of corporate headquarters. At ArcSight, Mark was instrumental in the successful completion of the company's IPO. As an early employee of Siebel Systems, Mark played an integral part in the company's growth.

Mark holds a B.S. in Accounting from Winona State University in Minnesota, as well as C.P.A. certification in Minnesota.