Shawn Carnahan – Chief Technical Officer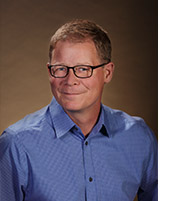 A Telestream co-founder, Shawn likes to think of himself as a "blank piece of paper guy" who can start with nothing, invent a concept and architecture, then get his engineering team involved solving development issues. Shawn's career has been shaped by his ability to recognize technology trends and apply them to the design of products and applications which solve real-world problems.

His 30-plus years of designing products for the television industry have resulted in several patents for products merging video and computer technologies. What sets Telestream apart from other places Shawn has worked is, "the talents of the people involved and the amount of communication that occurs here that does not occur other places. People take ownership and feel much more a part of the success because of that." Shawn has a degree in Electrical Engineering from McMaster University in Canada.