Press Releases
Telestream Introduces Switch Multimedia Playback, Inspection, and Conversion Tool for Professionals
Telestream Demonstrates Vantage HEVC, 4K, and Cloud Workflows at NAB2014
Telestream Addresses Latest Regulatory Requirements with Captioning Products
Interviews
Kevin Louden:
Introducing Switch
Kevin Louden, Sales Engineer for Telestream, discusses Switch, the new multi-format desktop player for the Mac.
Listen to the interview
Exhibitor Viewpoint by
Literature
Media Contact
Alan Repech
+1 530 470 1328
alanr@telestream.net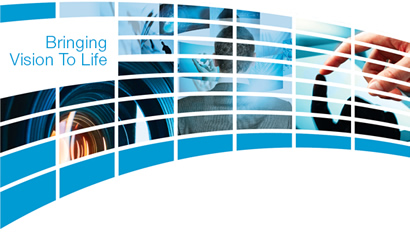 Products Featured
at NAB 2014
Vantage
Scalable, automated video transcoding with support for virtually any format
Simplifies media conversion in multi-format, multi-vendor workflows
Pristine 16-bit 4:4:4:4 image processing
Add Lightspeed Server for GPU-accelerated video processing and H.264 transcoding
Solutions for broadcast, cable, post, web, mobile, IPTV, and multiscreen distribution
New! HEVC, 4K/Ultra HD, and Sony XAVC support
Workflow automation for file-based content production and multi-channel distribution
3rd-party integrations unify digital delivery, QC, Avid, audio correction, subtitling, and more
Add smart decision making, and web captions to Vantage transcoding products
High scalability and reliability with options for reporting, dashboards, and more
Powerful system management for large-scale, mission-critical operations
New! Analysis Pro adds advanced decision-making capabilities
Makes it easy to run all the capabilities of Vantage on cloud-based infrastructure, including at AWS
Allows users to quickly respond to new formats, regulatory requirements, fluctuating needs
Unifies with on-premise systems
Instant provisioning with pay-as-you-go pricing
New!
Post Producer
– now available powered by Vantage
Content production and assembly workflow automation software
Create complex multi-layered assets with minimal human involvement
Reduces costs: eliminates the need to tie up editors for repetitive tasks
Increases revenues: accelerates versioning so more jobs can be processed
New at NAB: template creation, portal integration, Canoe dynamic add insertion for VOD
New!
TrafficManager
– now available powered by Vantage
Content ingest and management software for syndicated and commercial workflows
Increases ad sales by streamlining ad processing
Reduces errors by creating centralized ad inventory and management
Automates regulatory compliance and file-based measurements
Scalable video capture and playout device
Network-accessible video capture from tape or live sources
Fast edit or transcode during capture
Ingest directly into Avid or Final Cut systems
Schedule, log/capture, manual capture, virtual VTR, print-to-tape and automated control UI
Multi-channel SD & HD capture & playout to tape
Pipeline Replay multichannel video player application
Synchronous multi-angle HD capture, replay and review
Ideal for sports officials and event analysis
Search and review the entire timeline of an event in HD
Easily locate and scrub through any portion of the video
IBC2012 Innovation Award winner
New!

MacCaption and CaptionMaker – now part of Telestream offerings
Best-in-class file-based software solutions for Mac and Windows
Easily author, edit, encode, and repurpose video closed captions
Affordable pricing options & software configurations for any user
Closed captioning for any workflow, including TV, Web, mobile delivery
Integrates with Vantage for automated workflows
Supports the latest industry standards and ensures regulatory compliance
All-in-one live streaming production software
Ideal for streaming live events: news, sports, concerts, church services, meetings, and more
Capture live video from multiple cameras, capture cards and other input sources
Switch between live feeds and other imported video, audio, graphics and slides
Add production polish with titles, PiP, scoreboards, chroma key and more
Integrated HD multiformat encoding (Flash, QT, WM) for live streaming flexibility
Stream to multiple destinations and bitrates simultaneously
Unrivaled stability and reliability
Cross-platform software for Mac and PC
Now Available! Wirecast 5 - most significant upgrade yet adds x264 encoding, a redesigned user interface, program feed output, Akamai-certified encoding, and much more.
Multiformat software encoding for Mac and PC offering desktop to server scalability
Highest quality transcoding in its class, designed for the entire digital post-production workflow
Remarkable encoding speeds: Optimized codecs, multi-thread processing, parallel and Split-and-Stitch® distributed encoding
Hands-on control: Fine-tune your video with frame-by-frame video preview and/or set up automated workflows
Cross-platform scalability: Easy and affordable One-Click Clustering™ and built-in file sharing
New! x264 encoding now included with every edition
New!
Switch
– available soon
Play, inspect and convert your media in one professional tool
Play it: Playback multiformat media in stunning quality
Check it: See all parameters of your media
Switch it: Convert and correct your media