Media Asset Management Partners


Genus Technologies is a systems integrator specializing in the capture, management, integration and delivery of enterprise content. Headquartered in Minneapolis, MN, Genus is an IBM Premier Partner and Kofax Platinum Certified Solution Provider. Genus' wide range of digital asset and rich media management solutions offer direct content delivery integration to IBM Web Content Management and IBM Connections, as well as the customizable and versatile foundations necessary for social ECM initiatives. Genus solutions stretch across multiple sectors, including manufacturing, transportation, media and entertainment, retail, financial, and government. In January 2012, Genus announced its acquisition of the VMp product line from ViewCast. With this acquisition, Genus Technologies increased its portfolio of digital asset and video management solutions, as well as grew its existing integration capabilities with products from Adobe, Telestream, and Wowza to provide highly scalable, cloud-based digital asset management. For more information, please visit: www.genusllc.com or www.mediaupshot.com.
Read the

Partner Solution.




Ascent Media Group is one of the world's largest suppliers of services to the media, entertainment and advertising industries. Through more than 70 facilities in Southern California, New York, London, Singapore and other regions throughout the world, Ascent Media provides effective solutions for the creation, management and distribution of content to major motion picture studios, independent producers, broadcast networks, cable channels, advertising agencies and other organizations that produce, own and/or distribute news, sports, corporate, educational, and industrial content. Our Atlas and Hub solutions offer a unique blend of online, hosted services for managing digital and physical assets. Whether it's high definition content for distribution as digital files, lower-resolution assets for global and local collaboration, print and publishing or project management, Ascent offers a truly unique combination. An important component of our Atlas and Hub solutions is the Telestream FlipFactory product, which enables us to deliver seamless transcoding within our digital workflows. www.hub.ascentmedia.com

Avid is a global provider of turnkey Media Asset Management (MAM) solutions. Media and entertainment companies, corporations and public institutions use Avid products to collect, index, catalogue, retrieve and distribute audio-visual and multi-format content. The Avid product suite is called Interplay Media Asset Manager and Avid deploys products for a broad range of customer applications, with a special emphasis on broadcast, library and media production applications. Avid Integrates Telestream's FlipFactory for resale with its Interplay Media Asset Manager to automate generation of low-res proxy formats from high-res content stored on broadcast video servers. Avid is headquartered in United States with subsidiaries in the UK and Germany. www.avid.com



Documentum, a division of EMC Corporation (NYSE: EMC), provides enterprise content management software solutions that allow thousands of the largest businesses in the world to intelligently create and manage all types of content - documents, Web pages, XML files, and rich media - using one common content platform and repository. Documentum Media Services is a high-performance extension of the Documentum 5 platform that provides advanced content management capabilities for rich media, enabling companies to streamline and unify the management of all multimedia and image-rich Web site content. The Documentum Digital Asset Management (DAM) Edition provides media-oriented businesses the ability to move digital content efficiently along the supply chain through production, post-production, and distribution processes. Documentum has integrated FlipFactory into the DAM Edition for automated media transcoding. www.documentum.com

EMAM™ Software was developed to meet the demanding tapeless workflow requirements of its varied customers. With its clean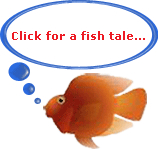 and fully customizable interface, eMAM™2.0 offers a user-friendly, secure, hosted or enterprise solution. Creatives can access, annotate, and share entire content libraries on the fly with eMAM™2.0. All types of assets, such as video, audio, images or documents, can be easily searched using eMAM™2.0's powerful search engine. Users can comment, tag, perform simple edits, mark up individual frames, and send for approvals. These are all key features that make eMAMTM2.0 a powerful DAM solution. eMAM™2.0 seamlessly utilizes Telestream's Pipeline control for ingest of tape or live feeds and FlipFactory for transcoding.
www.empressintel.com
Read about the

Combined Solution | See a

joint product demo



Hewlett-Packard Company (HP) -- a leading global provider of computing and imaging solutions and services for business and home -- is focused on making technology and its benefits accessible to individuals and businesses through simple appliances, useful e-services and an Internet infrastructure that's always on. The Digital Media Platform, from HP and its strategic partners, combines industry-leading technologies into a standards-based, end-to-end solution that manages the entire rich media workflow, from the initial content creation and acquisition, through production and into storage, retrieval, and archiving. Telestream's FlipFactory has been integrated into HP's Digital Media Platform to provide seamless file transcoding and delivery between systems. Click here to learn more.
www.hp.com

With over 80 years of experience in helping business innovate, IBM leads the industry in developing solutions that help companies create, manage, store, and distribute their content in a digital form. Now we've introduced the Digital Media Factory, a framework unifying next generation IBM and Business Partner technologies. Based on IBM's core e-business assets and methodologies, the Digital Media Factory employs open standards, a proven infrastructure and modular components: servers, software, networking, services...to simplify a complex implementation. www.ibm.com/industries/digitalmedia




Interwoven, a leading content management solutions provider of software and services enables organizations to leverage content to drive growth, improve customer experiences, increase collaboration, and streamline business processes in dynamic environments. Today, more than 4,000 enterprise and professional services organizations worldwide have chosen Interwoven, including: adidas, Airbus, Avaya, FedEx, HSBC, Microsoft, Samsung, Shell, Samsonite and Yamaha. Interwoven's Media Bin combined with Telestream's FlipFactory allows marketing organizations to quickly and easily manage and distribute digital assets.
Read about the

Combined Solution
www.interwoven.com
Kodak Enterprise Marketing Solutions offer a powerful workflow solution for content management of Brand and Packaging Assets to maximize efficiency, supply chain and information sharing within and across their enterprise. Simplify the global execution and marketing process by enhancing productivity and increasing speed to market with KODAK DESIGN2LAUNCH Solutions. Kodak's comprehensive products fully integrate planning, analyzing, measuring, designing, executing, and managing Enterprise Marketing with ease. The result is more automation, effectiveness, accountability and efficiency across the entire packaging and marketing supply chain. Integration with FlipFactory enables users to quickly and easily preview media, ingest and select media for video file workflows. www.automation.kodak.com



MediaBeacon, Inc. (formerly known as BrighTech, Inc.) has been providing sophisticated DAM solutions since 1989. With hundreds of enterprise deployments worldwide, the company is a stable, trusted, and cutting-edge industry front runner. MediaBeacon Suite combines all components of DAM from passive and active versioning, transcoding video or audio, extensive search capabilities to embedding encrypted namespace-aware business forms into virtually any existing file type, including all Adobe formats, Microsoft Office documents, video, flash, sound, fonts, etc. The system is based exclusively on standards and doesn't utilize any proprietary technologies or emulated filesystems. This provides for seamless enterprise-wide integrations with a myriad of desktop production tools. MediaBeacon's distribution preview engine and media distribution portals combined with Telestream's FlipFactory provide a powerful tool for managing any type of digital assets.
www.mediabeacon.com

Mediaplex , an application service provider, has years of experience in the content management arena in addition to media buying, production and financial applications. Content Depot is the company's newest content management product. Based on Microsoft technologies, Content Depot is fully integrated with leading software and hardware makers, such as Microsoft, Apple, Quark and Telestream. Together, Mediaplex and Telestream provide small to mid-size enterprises and departments within large businesses, with a cost-effective, end-to-end video content management solution. www.mediaplex.com
Read about the

Combined Solution




Media Portal is a media asset management solutions provider based in Brazil. Media Portal provides a flexible web-oriented interface for content management, allowing easy and fast workflow customization along with a rock solid real time system monitoring solution. Media Portal adopts open standards, enabling fast integration with a variety of devices and environments like HDTV Production, News, VoD, IPTV, Web, Satellite Content Distribution, Health Diagnostics and Distance Learning. Telestream solutions are in the heart of Media Portal workflows to assure the video content transcoding performance, integration and interoperability to different platforms. www.mediaportal.com.br

Microsoft Interactive Media Manager is a collaborative media management solution that extends Microsoft Office SharePoint® Server 2007 for media and entertainment companies. The solution builds on existing technology investments, and helps companies create an end-to-end content production system accessible by everyone. In addition, Interactive Media Manager easily integrates with Microsoft business intelligence tools, giving management insight into production details. The addition of FlipFactory as an Interactive Media Manager Partner Extension creates a powerful transcoding solution that enhances workflow efficiency and performance.  www.microsoft.com/imm
Read the

Partner Solution. 




North Plains Systems Corp. is the world's leading provider of rich media and digital asset management solutions. Built on the TeleScope™ platform, North Plains' suite of products was designed to meet the diverse range of rich media needs from small to midsize businesses and design studios to the complex business challenges of global enterprises. These organizations need to create an end-to-end digital media supply chain that supports the creation, integration and repurposing of rich media in mission critical applications. With its platform agnostic approach to managing digital assets, over 450 customers benefit from North Plains' expertise in delivering industry defining solutions for the management, collaboration and distribution of rich media assets. By incorporating Telestream's capabilities into TeleScope, North Plains offers its users the flexibility of storing, managing and converting motion image files, and delivering them in a wide variety of standard industry formats. www.northplains.com
Read about the

Combined Solution.

Open Text Digital Media Group is the leading provider of Digital Asset Management (DAM) solutions providing organizations with sophisticated support for the production, management, collaboration, and distribution of all types of rich media content. Open Text's flagship product, Artesia DAM, provides content-rich companies with a single point of management for all digital media files and their underlying metadata information. Regardless of the medium in which users work or the ultimate product produced -- traditional print, broadcast television, Web, slide presentations, or handheld device -- Artesia DAM enables its customers to easily find, access, edit, share, reuse, distribute, and archive rich media content -- all within their unique workflows and using the desktop applications of choice. digitalmedia.opentext.com.

Porteck Corporation has been developing Portal based technology solutions for its clients since 2000. Porteck's expertise in Portals and Microsoft technologies has enabled its team to adapt the SharePoint Portal to the needs of the Media and Entertainment vertical.  The result of this endeavor is the Rich Media Portal, or RMP, an application that enables companies to manage, search and distribute rich media files.  The RMP: Where a Portal meets a DAM. The RMP leverages Telestream's FlipFactory to flip files within the Portal, allowing users to quickly view and/or upload files in various formats in a central location.  www.porteck.com
Read the

Partner Solution. 



A global leader in digital sports and entertainment, TWIi creates and manages integrated rich media strategies and solutions on behalf of premier sports brands (e.g., Wimbledon, the British Open Championship, Tiger Wood). TWIi also works both with brands, to develop cost effective digital market strategies, and with technology companies to support clients and the broader digital sports and entertainment marketplace (e.g., Philips, Cisco, HP). As a pioneer in the provisioning of rich media technology and building on IMG's 40 years of sports and entertainment experience, TWIi has developed key software technologies for content rights owners to protect and manage their content assets and to enable - multi-platform production and rights-aware distribution. Telestream's FlipFactory transcoding workflow automation product is integrated into TWIi's Interactive Content Factory (ICF) - a fully convergent solution for production and management of media rich, interactive content. www.twii.net

VFinity is the only multimedia asset management system written in the language of the Web. It enables easy and rapid adoption and gives users control over their content workflow. VFinity is an enterprise platform with an intuitive browser and a flexible, modular architecture that allows for easy integration with third party tools including seamless integrated production through its unique 1ClickLaunch™. As a Web based application, VFinity supports SOA, it provides a single point of upgrade, it is built on open standards and is deployed on a standard IT infrastructure. VFinity's metadata design is flexible, customizable, multilingual and supports all industry standards and end user tagging, or folksonomies. A 2007 independent research report ranks VFinity near the top in MAM. FlipFactory integrates with VFinity to automate media ingest, transcoding and delivery between systems. www.vfinity.com




Virage: Headquartered in San Mateo, California, Virage isthe leading provider of solutions that enable video for strategic online applications. The Virage Internet Video Application Platform transforms video into an effective online medium that is easy to publish, manage and distribute on the Internet or corporate intranets. From ABC to Yahoo! over 180 customers across a broad range of markets have turned to Virage to help them improve production efficiencies and create new revenue opportunities with video. Telestream and Virage have teamed to offer an integrated encoding and indexing solution. FlipFactory can now initiate an indexing session with Virage's VideoLogger, providing single click streaming media publishing, indexing and metadata capture. www.virage.com

WheresMyMedia unleashes workflow efficiency by equipping clients with digital tools that maximize the benefits of multimedia technology. A knowledgeable team of industry experts custom-fits clients with multimedia solutions that range from enterprise-level DAM systems and custom architecture, to personalized consulting services. A flagship DAM system with bulletproof reliability offers the unique flexibility of being implemented as a turn-key installed system or as a securely hosted model. From on-demand transcoding, web video hosting, and digital delivery, to tiered mobile storage and metadata search, a customizable system adds speed and simplicity to the content creation and distribution process. Built as a web-based, hardware agnostic system, the WheresMyMedia DAM product seamlessly integrates with first-class solutions for transcoding, ingest, and storage, including Telestream Flipfactory, Episode and Pipeline. www.wheresmymedia.com
See our

Combined Workflow solution
Xinet, Inc. is a leading developer of high-performance server software applications for graphics and media professionals.  The Xinet WebNative product suite is a dynamic digital asset management environment that dramatically streamlines the collection, access, production, distribution and archiving of graphic media for advertising, publishing and corporate communications. Integration of Xinet WebNative Venture previews with Telestream FlipFactory video files enables users to add another dimension - it gives users the same easy access to video assets which they've had for image and layout files. This cross-platform system accelerates the creative and production workflow by breaking down barriers between staff, vendors and clients.  Whether your digital asset management needs are local or global, for an extended workgroup or enterprise-wide, Xinet solutions fit your needs today and can scale as you grow.  www.xinet.com
Read about our

Joint solution.