Content Distribution Partners

Adstream is a leading global provider of broadcast and print digital management and delivery across 42 countries serviced by its 10 offices.  In 2005, Adstream delivered more than 400,000 TVCs, while is Quickcut technology was used in 2.2m press deliveries globally. Telestream's FlipFactory TrafficManager monitors Adstream's digital delivery edge server for ingest of media at broadcast/cable facilities. www.adstream.com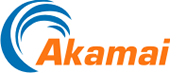 Akamai® provides market-leading managed services for powering rich media, dynamic transactions, and enterprise applications online. Having pioneered the content delivery market one decade ago, Akamai's services have been adopted by the world's most recognized brands across diverse industries. The alternative to centralized Web infrastructure, Akamai's global network of tens of thousands of distributed servers provides the scale, reliability, insight and performance for businesses to succeed online. An S&P 500 and NASDAQ 100 company, Akamai has transformed the Internet into a more viable place to inform, entertain, interact, and collaborate. Telestream's FlipFactory integrates with Akamai's Media Delivery and Stream OS® solutions to transcode file formats and speed the media distribution workflow. www.akamai.com


Read partner press release

Aspera Software develops and markets data transport technologies to achieve optimal performance and cost savings using IP networks. Aspera's software-based FASP™ transport eliminates the throughput bottleneck of FTP and other conventional file transfer protocols, and dramatically increases large file transfer speeds, up to 1000X over standard FTP, on existing hardware and commodity networks. Aspera's file transfer products provide predictable, guaranteed file delivery times regardless of network conditions. They fully utilize available bandwidth on any IP network, including high-speed LANs, wireless connections, and satellite links. The Aspera Scp file transfer engine integrates with Telestream ClipMail appliances, FlipFactory, and MAP products as a software extension to accelerate and secure delivery of large media files. www.asperasoft.com



BitCentral provides broadcast-quality digital media content management and distribution solutions to broadcasters, educators, government, corporations and private network operators. BitCentral combines broadcast and network computing technologies with its proprietary MediaPipe software to deliver an infrastructure that facilitates end-to-end, all-digital workflows. MediaPipe enables customers to ingest, manage, distribute, store and play video in diverse network environments and applications. Telestream's FlipFactory combines with MediaPipe to provide broadcasters a fully automated all-digital newsflow, from receipt of news content to reformatting and delivery to newsroom systems. BitCentral's turnkey solutions include integrated hardware and software, installation, training, maintenance and continuous customer support. www.bitcentral.com

Deluxe Entertainment Services Group is a leading worldwide provider of services to the entertainment industry in film, video and digital media. From dailies to deliverables, clients around the globe trust Deluxe to provide a complete supply chain of film or digital, 2D or 3D, post production, theatrical release and home entertainment services in whatever format they choose. Telestream TrafficManager™ and AdManager for Cable™ workflow automation products integrate with Javelin Content Delivery System, automatically discovering content when it is arrives at the facility and preparing it for distribution. www.bydeluxe.com
Read the

Partner Solution.





DG FastChannel delivers the standard in digital media services to the advertising, broadcast and publishing industries. DG FastChannel's innovative technology solutions help advertisers and agencies work faster, smarter and more competitively. DG FastChannel's next generation distribution platform includes high definition electronic video distribution capabilities that streamline the advertising process from point of ingest via digital distribution to its edge-servers located at TV, cable and network broadcasters.  DG FastChannel's online media distribution network and suite of products and services are relied upon by more than 5,000 advertisers and agencies, and over 21,000 online radio, television, cable, network and print publishing destinations.  Telestream's ClipMail Pro provides ingest into the DG FastChannel network for delivery to TV stations. Telestream's FlipFactory TrafficManager automatically monitors the DG FastChannel server and pulls the content into the station for redistribution to the station's on-air server.  www.dgit.com
Read the

Partner Solution.  

Generation Technologies Corporation is a leading software research and development company providing highly scaleable media asset management and distribution technologies to large network news and corporate organizations.  Generation Technologies was founded in 1978, and created the world's first broadcast newsroom computer system the following year. Generation Technologies media servers, metadata schema, and relational database technologies are deployed worldwide.  These systems are designed to streamline complex workflows and to leverage technology advances even after deployment.  Generation Technologies consistently delivers world class systems by partnering with industry leading software and hardware manufacturers. www.generationtechnologies.com

HULA Media Exchange is a fully Internet-based, hardware-free alternative for video and audio advertising distribution. Leveraging the newest web-based technologies, we've removed the boundaries, limitations, and problems associated with conventional, server-based delivery solutions. We've paired our new technology with more than a decade as the industry leader in customer support, thereby creating the best customer experience possible. Telestream FlipFactory integrates with Hula MX's Video Delivery System by transcoding into native destination file formats, speeding up media distribution, ingestion and broadcast workflow, thus bringing Hula deliveries right to the broadcast edge and requiring no further manipulation by the receiver. Hula MX Spots and XML metadata can also be delivered directly to a Telestream FlipFactory TrafficManager system. www.hulamx.com




Onstream Media develops and markets digital communications systems for the North American advertising and entertainment industry. These systems, which include Telestream's ClipMail Pro and ClipExpress, help its clients produce, deliver, store and manage professional-quality audio and video over proprietary networks. Its private wide-area network enables its clients to exchange audio, compressed video and multimedia data communications. The company provides engineering services, technical support and audio, video and networking hardware and software together with its networking services. Onstream Media's business also includes the production of live audio and video streaming broadcasts over the Internet for its corporate and entertainment clients. www.ednet.net


Radiance, a division of Denver-based Comcast Media Center (CMC), is a leading provider of digital delivery systems for moving and managing large, high-value digital assets through any network with speed, security, control and reliability. CMC, a subsidiary of Comcast Cable, provides centralized content management and distribution solutions for cable systems, video content providers and advertisers. Telestream TrafficManager integrates with the Radiance AdDelivery system to automatically discover and prepare spots for broadcast. www.radiance.com.
Read about the

Partner Solution


Signiant automates, accelerates, manages and securely controls the movement of high-value digital content within and between media and entertainment organizations. Signiant solutions go far beyond simple transport to streamline file-based workflows and facilitate the integration of IT infrastructure with media technology. From content creation through cross-platform distribution, Signiant software can enable new business models, reduce costs and integrate with existing investments.. www.signiant.com.

SmartJog is the industry leader for international content delivery across the audiovisual Industry. Based on award-winning technology, SmartJog has developed a fully secure "extranet" which brings together the leading distributors, broadcasters and technical facilities worldwide. SmartJog offers cost savings to both distributors and broadcasters. Its business model is based on a per delivery basis. Media groups access SmartJog-provided connectivity without the need to invest in transmission capabilities themselves, all with a SmartJog rate card that is cheaper than the most competitive existing tape duplication and delivery costs. Telestream's FlipFactory combines with the SmartJog to provide a tapeless end-to-end workflow from program acquisition to direct, digital ingest to on-air broadcast servers or other destination systems. www.smartjog.com
Read about the

Partner Solution

The SpotGenie ad delivery system allows you to automate commercial content and metadata while giving you more control and visibility over the whole process. SpotGenie works seamlessly with Telestream's FlipFactory and is a robust system that enables you to: ingest HD/SD spots, receive alerts via email or text message when a spot downloads, view low res previews, assign a house ID number to a spot so it's identifiable by your automation system and much more. Check out the most advanced delivery system designed around your station's workflow. www.spotgenie.com

Spottraffic is the advertising industry's only full-service digital spot delivery system. By teaming with Telestream to deliver broadcast standard, server-ready (native) files to stations, networks and cable systems around the world, Spottraffic is the most streamlined spot and content delivery solution available. Spottraffic spot deliveries do not require "Play Out" to tape, manual server ingest or stand alone transcoding before going to air.  In addition, Spottraffic is completely software based and does not require the installation or maintenance of so-called "Edge Servers" into a station's facility.  Spots and XML metadata can also be delivered directly to a Telestream FlipFactory TrafficManager system. Spottraffic is A TransMedia Company. www.spottraffic.com | www.transmediasf.com

TheNewsMarket is the first company to offer a global on-demand platform where broadcasters and content providers can exchange broadcast-quality news content over the Web. The NewsMarket offers a fast-growing database of natural sound B-roll in short clip format which is available free to registered media users. Journalists can locate, preview and download broadcast-quality video using any broadband Internet connection. Telestream ClipMail Pro and FlipFactory are used for contribution and delivery of broadcast-quality news footage.  www.thenewsmarket.com