Encoding & Capture Partners

AJA Video has been a leading manufacturer of SDI and HD-SDI video interface and conversion solutions since 1993, bringing high-quality, cost-effective digital video products to the professional broadcast and post production markets. AJA offers Io (the "ultimate" capture box), SDI and HD-SDI QuickTime PCI-X and PCI capture cards, miniature stand-alone converters, and a complete line of rack mount interface and conversion cards and frames. With headquarters located in Grass Valley, California, AJA Video designs and manufactures all of its products in the USA, with an extensive sales channel of dealers and systems integrators around the world. AJA Video capture cards can be used for live media capture with Telestream's MAPreview products. For further information: www.aja.com
Apple ignited the personal computer revolution in the 1970s with the Apple II and reinvented the personal computer in the 1980s with the Macintosh. Apple is committed to bringing the best personal computing experience to students, educators, creative professionals and consumers around the world through its innovative hardware, software and Internet offerings. A gateway for rich media including images, music, MIDI, MP3 and more, QuickTime lets you experience more than 200 kinds of digital media with your Mac or PC and it offers unparalleled quality, ease of use and functionality. Telestream's FlipFactory streaming media solutions incorporate Apple's QuickTime encoding technology. www.apple.com/quicktime

Bluefish444 is a division and brand name of Digital Voodoo (Australia) Pty Ltd. based in S. Melbourne, Australia. It is a leading supplier of uncompressed video cards for the Windows operating systems. Its video cards are used by a number of OEMs specializing in broadcast solutions. By continuing to work with workstation vendors and resellers, Bluefish444 has made it easier for end-users to purchase off the shelf Windows based editing, animation and compositing solutions making sure that the hardware is optimized for SD and HD solutions. The Bluefish444 SDI capture card can be used for live media capture with Telestream's MAPreview products. www.bluefish444.com

dicas, founded in 1999, develops and manufactures MPEG-4, MPEG-4 AVC/H.264 (SD and HD), and 3GPP compliant video coding hardware products and software solutions for broadcast, IPTV, mobile TV, Internet TV, streaming, multimedia and security applications. dicas also supplies specialist development and integration services for MPEG-based video coding solutions. Telestream's Episode products utilize dicas' codec technology. www.dicas.de
divergent media has quickly become the premiere choice for software based Quality Assurance. By using Telestream's Pipeline network-based video capture device as a remote video source for ScopeBox, systems integrators can replace the video signal chain with an Ethernet network and a single computer. divergent media, based in New York City, is focused on providing flexible tools for Monitoring and Quality Assurance. Now used in every stage of the video production workflow, from acquisition to ingest, editing through master control, divergent media's ScopeBox represents a paradigm shift in video analysis. www.scopebox.com
Read the

Partner Solution

Dolby Laboratories creates technologies that intensify and enhance the entertainment experience. For nearly four decades, Dolby has been instrumental in defining high-quality audio and surround sound in cinema, broadcast, home audio systems, cars, DVDs, headphones, games, televisions, and personal computers. Based in San Francisco with European headquarters in England, the privately held company has entertainment industry liaison offices in New York and Los Angeles, and licensing liaison offices in Hong Kong, Shanghai, Beijing, and Tokyo. Telestream licenses Dolby Digital audio encoding technology, which is used in FlipFactory for creating media formats compatible with VOD and DVD. www.dolby.com .

Cambridge (UK) headquartered Internet Pro Video Limited (IPV) has a key position in the professional broadcast and video industry. IPV develops, markets and licenses its technology products specifically for management and browsing of video over any network, including the Internet. Its broadcast industry de-facto standard, SpectreView, allows frame and timecode accurate video browsing functionalities. Applications include review & approval, remote editing, collaborative working, stock libraries, news creation & gathering and subtitling. www.ipv.com

MainConcept AG is a worldwide leader in multimedia technologies for the PC and beyond. Founded in 1993, the company has created a variety of successful video editing, compositing and encoding products. MainConcept supplies core technology to other companies, enabling them to create and enhance applications for PCs, PDAs, set-top boxes and other devices with minimal investment in research and development. The company is especially known for its video codec (compression/decompression) technologies. Global headquarters are in Aachen, Germany, and a US subsidiary, MainConcept LLC, is in Beachwood, Ohio. Telestream's FlipFactory utilizes MainConcept's MPEG codec technology . www.mainconcept.de

Matrox Video Products Group is a technology and market leader in the field of HD and SD digital video hardware and software for accelerated H.264 encoding, realtime editing, audio/video input/output, DVD/Blu-ray authoring, scan conversion, capture/playout servers, clip/still stores, and CGs. Matrox's Emmy award-winning technology powers a full range of content creation and delivery platforms used by broadcasters, post-production facilities, project studios, corporate communicators, and videographers worldwide. www.matrox.com/video/

Matrox Multi-Ingest can be used with Wirecast live webcasting software to enable 4 simultaneous HD-SDI inputs into Wirecast, simplifying multi-camera ingest and production of live events for the Web.


Read the full solution brief

Matrox MAX technology can be used with Episode desktop encoders to accelerate H.264 encoding on the Mac.


Read the full solution brief

Microsoft's Windows Media is the leading digital media platform, providing unmatched audio and video quality to consumers, content providers, solution providers, software developers and corporations. Windows Media offers the industry's only integrated rights-management solution and the most scalable and reliable streaming technology tested by independent labs. Windows Media Technologies includes Windows Media Player for consumers, Windows Media Services for servers, Windows Media Tools for content creation and the Windows Media Software Development Kit (SDK) for software developers. Windows Media Player, available in 26 languages, is the fastest-growing media player. Telestream utilizes Windows Media encoding technology in its FlipFactory and MAP solutions. In addition, Telestream has architected its MAP platform on multiple Microsoft technologies including the .NET Framework. http://www.microsoft.com/windowsmedia/

MOG Solutions was founded in 2002 as a spin‑off from INESC Porto, a Portuguese R&D Institute. MOG Solutions is the first company to provide a comprehensive software approach to MXF. It develops and supports IT based technologies according to emerging standards, enabling interoperability and integrated content management in digital TV production. MOG Solutions is committed to standards and its development team has been actively participating in several standardization and trade bodies including SMPTE, MPEG, OMG and the Pro-MPEG Forum. MOG Solutions products allow customers across all sectors of the industry - including broadcasting, digital cinema, advertising and distribution - to quickly adopt MXF . Telestream has integrated the MOG Solutions MXF encoder into its FlipFactory and MAP products. www.mog-solutions.com

Tarari, Inc., the award-winning acceleration company headquartered in San Diego, Calif., USA, designs and produces Tarari Content Processors that accelerate and offload compute-intensive, complex algorithms used in XML/Web Services, Network Security and Digital Media environments. Tarari's product line includes both board and ASIC-based Content Processors. Tarari's customers include network equipment, appliance and server vendors as well as independent software vendors and enterprises. Telestream's FlipFactory transcoding automation and MAP media organizers utilize Tarari acceleration to enhance the performance of Windows Media encoding. Tarari is a privately held company. www.tarari.com
Read about the

Combined Solution

Tektronix is a leading supplier of test, measurement, and monitoring products, solutions and services for the broadcast, communications, computer and semiconductor industries - as well as military/aerospace, consumer electronics, education and a broad range of other industries worldwide. Headquartered in Beaverton, Oregon, Tektronix has operations in 19 countries worldwide. Tektronix' Cerify product provides fully automated verification of the quality of file-based, compressed digital video and audio content prior to transmission or use, and it is the only system that fully tests all aspects of these media. The Cerify Developer Community provides support to third party companies to facilitate integration of Cerify into customer's networks.  Cerify enables FlipFactory users to verify the quality of files created by FlipFactory. 
www.tektronix.com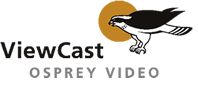 ViewCast develops a variety of software, hardware and services for network audio and video communications, including Osprey® Video capture cards, Niagara® streaming encoders/servers and Viewpoint VBX switches and gateway, and provides professional IT services through its wholly owned subsidiary Delta Computec Inc. Viewcast Osprey Video capture cards and Niagara products are used for capturing live video into Telestream's MAPreview. For more information: www.viewcast.com

The WebM project is dedicated to developing a high-quality, open video format for the web that is freely available to everyone. The WebM initiative is supported by Google, Mozilla, Opera, Adobe and more than forty other publishers, software and hardware vendors. The WebM open web media format is based on the VP8 open source video codec. This flexible format provides high-quality video across resolutions and bitrates to support a variety of viewing devices, including smooth video playback on low-power devices such as netbooks and mobile phones. WebM is optimized for the web and network video delivery, providing fast video starting and seeking within videos. WebM is included free in Telestream FlipFactory, Vantage and Episode 6 transcoding and workflow products.
For more information: www.webmproject.org
Winnov. Winnov is committed to helping companies realize the vast communications potential of the Internet, providing non-proprietary and fully standards-compliant, capture card- and appliance-based communications solutions since 1992. Winnov has always realized the importance of reliable, high-quality audio and video interaction and monitoring. Today its products are used by enterprises that desire a high caliber user experience. Winnov's capture cards can be used with Telestream MAPreview to capture live feeds. For more information on Winnov's capture cards, appliance-based solutions, and corporate information: www.winnov.com