Flip4Mac Upgrades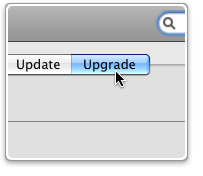 Upgrade from within your software and save!
If you own a Flip4Mac license and want to add features, use these upgrade paths to receive credit for your previous purchase:
Upgrade paths:
Player Pro version 2 to 3*
Studio versions 2 to 3
Player Pro to Studio
Player Pro to Studio Pro HD
Studio to Studio Pro HD
Studio Pro to Studio Pro HD
upgrade price - $9*
upgrade price - Free upgrade price - $20
upgrade price - $150
upgrade price - $130
upgrade price - $80
*Requires an activated Flip4Mac Player Pro version 2 serial number and an
installation of Flip4Mac version 3 software
prior to upgrading.
Upgrading from within your software is easy:
2. Open System Preferences, click the Flip4Mac icon and select the Upgrade tab.
3. Click the lock icon, enter an administrator name and password to make changes to the
upgrade settings.
4. Click Upgrade License to start the secure Flip4Mac Software Purchase Wizard.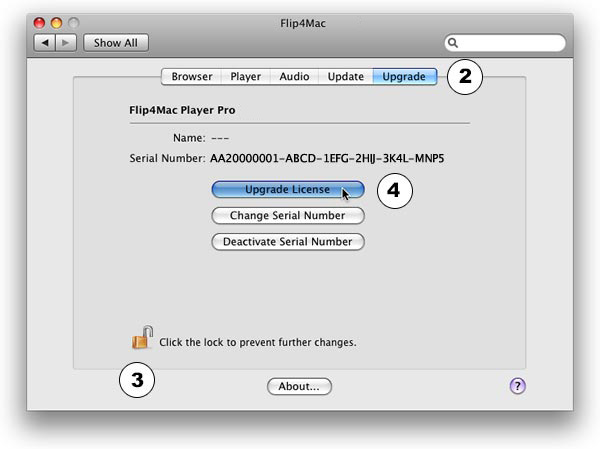 5. When the purchase is complete your serial number is automatically entered and activated. You will receive an order confirmation via email containing your serial number. Save this receipt in case you need to re-install the software or re-enter the serial number.