NBC Olympics, a division of NBC Sports Video Group, utilized Vantage and Lightspeed Server to provide file-based workflow orchestration during its coverage of the 2014 Sochi Winter Games.
"We used Vantage file-based standards conversion, transcoding, audio re-mapping, down mixing, closed captioning extraction, and more. The GPU-accelerated Lightspeed Server ensured that processes kept up with the rigorous live environment, and the workflow profiles allowed us the flexibility to configure process intelligence with each step."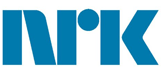 "For us, moving from FlipFactory to the Vantage platform was a big success. And with the investment in Lightspeed Servers, we gained even more speed."
Read press release | Read case study

MAGENTA TV streamlines video trancoding with Vantage – "With Telestream Vantage we can operate faster and more efficiently with greater flexibility and perfect results"

"We were pioneers with the Vantage and Pipeline product combination, but Telestream provided excellent support and working with them was very beneficial for CANAL+."

"75% of everything we do is now either controlled by Vantage or encoded by Vantage"
– Ken Brady, VP Systems Technology and Digital Media, Turner Studios
BYU-Idaho Enriches Academic Environment: Learn how Brigham Young University-Idaho boosts productivity and enhances the learning experience with video processing by Telestream Vantage Transcode & Lightspeed Server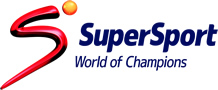 Supersport moves from tape to a faster file-based delivery – "We can now offer premium content to our subscribers on a day and date basis, minimizing the risk of losses through piracy."

"We're now able to post game highlights in just 20 minutes following the event, compared to the two to three hours it used to take, and that's a huge improvement."