Technical Specifications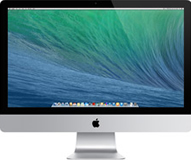 Mac Minimum Requirements:
Operating System

*

: OS X 10.7 (Lion) and later
◊ OS X 10.8 and later required for Local Desktop Presenter, Virtual Microphone Output
Mac computer with Intel Core 2 Duo processor
◊ Core i5 or later recommended for 720p streaming
◊ Core i7 recommended for 1080p streaming
2GB RAM minimum
◊ 4GB recommended for 1080p streaming
200MB free hard drive space for installation
Hard drive space for recording to disk
Compatible Flash streaming server, or account with a supported Flash streaming portal required for Flash H.264 streaming
QuickTime Streaming Server or Darwin Streaming Server 4.1.3 or later required for QuickTime Unicast Streaming
256 MB PCI-Express graphics card with 3D acceleration
◊ GeForce or Radeon class card recommended
Sufficient upload speed for streaming
◊ Minimum recommended 500Kbps for 240p,
5Mbps for 1080p
Note: There is a memory leak in Intel HD Graphics 4000 drivers on Mac OSX 10.8.2. This affects newer Mac Minis, MacBook Airs and 13 inch MacBooks that contain the Intel HD Graphics 4000 graphics card and no secondary graphics card. Upgrading to OS X 10.8.3 resolves this issue.
*Please note: Wirecast 5 does not support Mac OS X 10.6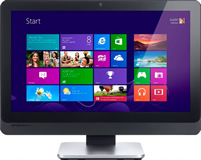 Windows Minimum Requirements
Supported Operating Systems

*

: Windows 7 or Windows 8
Minimum Dual-core CPU required, 2.3 GHz 32-bit or 64-bit
◊ 2.8GHz or higher recommended for 720p or higher
streaming
2GB RAM minimum
◊ 4GB recommended for 1080p streaming
QuickTime 7.7 or greater
200MB free hard drive space for installation
Hard Drive space for recording to disk
256 MB PCI-Express graphics card with 3D acceleration
◊ GeForce or Radeon class card recommended
◊ NVIDIA cards may cause some visual distortion if YUV
color space rendering is enabled in Preferences.
Microsoft DirectX 10 required
Sufficient upload speed for streaming
◊ Minimum recommended 500Kbps for 240p,
5Mbps for 1080p
*Please note: Wirecast 5 does not support Windows XP