Take your game to the next level
Now get fully customizable scoreboards and automatic,
real-time updates in Wirecast Pro for Windows!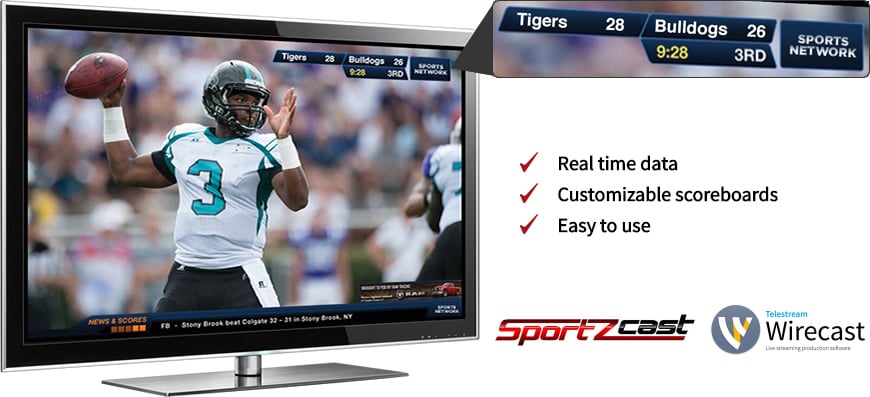 How to get started:
Sportzcast is supported in Wirecast Pro for Windows. If you don't already have it, get a copy!
Contact Sportzcast to sign up for Sportzcast LiveScore Service +1 (978) 447-5220 x219.
Connect to and configure your scoreboard using the "Sportzcast LiveCG" application.
In Wirecast Pro Sources Settings, choose "Add Scoreboard Shot" under Sportzcast LiveCG option.
Live scoreboard data on your customized scoreboard can now be overlaid right on your game feed, and will update in real time!