De Mensen Automate Avid Ingest
Located in Zaventem on the outskirts of Brussels and minutes from the international airport, De Mensen is one of Belgium's leading production companies entertaining national and international audiences with award-winning TV programmes and feature films. 'Blokken' a daily game show is now in its 26th season and 'Undercover,' a crime drama for Netflix, has recently had a second season commissioned.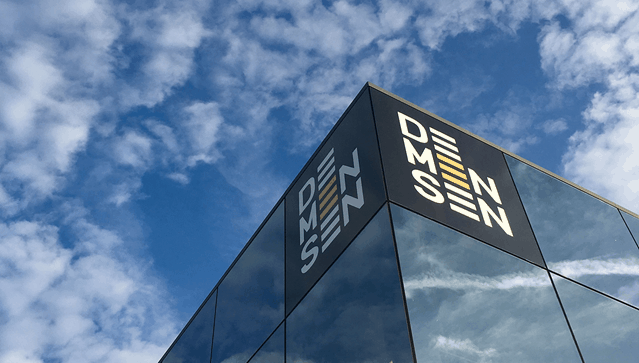 The extensive facilities at De Mensen include fully equipped studios and an Avid-based post-production department centered on NEXIS shared storage. Nowadays workflows are highly streamlined but back in 2013 post production supervisor Gert Van den Cruijce was faced with a time-consuming problem that threatened productivity.
"We were using RED cameras on a major project and transcoding was quite an issue," Gert explains. "While these cameras produce excellent images, the RAW files need to be processed to be usable for editing. We could achieve this using Media Composer but that was difficult and laborious besides using up valuable editing time. Looking around we discovered that ContentAgent was really the only effective solution for RED transcoding at the time and so we purchased it initially for that specific reason."
Since its installation at De Mensen, the ContentAgent's capabilities in workflow automation have been vastly extended with subsequent software iterations. In the RED arena for example, the system now provides a fully automated pipeline for processing RED R3D clips for editorial, dailies and distribution. For editorial ContentAgent can preserve all RED R3D metadata fields; when a clip is imported the associated metadata is also added automatically. If Avid DNxHD MXF clips are required, the metadata is similarly automatically inserted.
"ContentAgent's deep integration with Avid ecosystems is the single most important aspect to us at De Mensen," Gert continues. "The time savings are simply immeasurable. An early example was when a software release enabled us to transcode multiple clips which speeded up that aspect of the workflow by a factor of four. The user interface is also very friendly and logical enabling me and my assistants to create repeatable workflows for ingest and delivery – including the generation of archive and proxy material.
"ContentAgent's workflow designer lets us set up advanced bi-directional workflows to automate the preparation of clips in Avid-compatible formats into Media Composer's managed media directory structure, preserving all clip metadata throughout the process. A great feature are Decision Nodes which automatically branch workflow pipelines based on relevant metadata, deciding for example, if a clip can be re-wrapped into a recognisable Avid format or transcoded if necessary, utilising the system's proprietary Platinum Engine."
Avid interoperability has always been a key factor in the development of ContentAgent and Avid Technology has certified the system as part of its Alliance Partnership program. Being a certified product gives customers like De Mensen the reassurance that Avid Technology and have tested and proved interoperability between ContentAgent and the Avid Media Central platform.
"Another ContentAgent feature we make use of is the automated ingest of camera card originated material," adds Gert. "We use it for ingesting clips from a variety of cameras from ARRI Alexa to GoPro where file naming is notoriously difficult and metadata needs to be added manually."
ContentAgent has recently completed a gruelling task at De Mensen streamlining the workflow for the equally demanding and popular TV show 'Kamp Waes.' Featuring the much-admired Belgian TV presenter Tom Waes, the show subjects 15 ordinary citizens to the arduous physical and mental trials demanded by the Belgian Special Forces in what proves to be the adventure of a lifetime. Shot over nine episodes the show has proved extremely popular with audiences. "While the post production was equally challenging, ContentAgent helped us make it through," Gert concludes. "Over the last seven years the system has helped us considerably, especially with the ever-increasing amount of data we need to process. The system has proved efficient and reliable in operation and the support, when needed, has been great. We're using the latest software and we like the fact that new features are added regularly.
More information:
www.demensen.be