More Customer Stories
"The intuitive Vantage workflow designer enabled us to construct some complex workflows within Vantage. Hooking into several third party applications has meant that we're able to construct and test each part of the process."
Watch Video | Read the case study

"A key benefit of Vantage is that we could start small and get very big. There is a continuous process of enhancements coming out of Telestream, and they are tracking our requirements well"
Watch Video | Read the case study

"We used Vantage file-based standards conversion, transcoding, audio re-mapping, down mixing, closed captioning extraction, and more. Lightspeed Server ensured that processes kept up with the rigorous live environment, and the workflow profiles allowed us to configure process intelligence with each step."
Watch the testimonial | Read the case study

WCP Media Services automatically generate screeners for online viewing with Vantage."The Vantage platform offers the scalability we need in terms of size and volume to support these new services and workflows."

"With Telestream Vantage we can operate faster and more efficiently with greater flexibility and perfect results"

"Vantage has streamlined our transcode process and makes metadata entry easier and clearer for our operators."
– Craig Berlin, UNC Charlotte

"We were pioneers with the Vantage and Pipeline product combination, but Telestream provided excellent support and working with them was very beneficial for CANAL+."

"Our goal is to continue expanding the scope of our programming and distribution channels...we switched to Vantage because it's purpose-built to support the needs of a high throughput media processing operation like ours."
Watch the video | Read the case study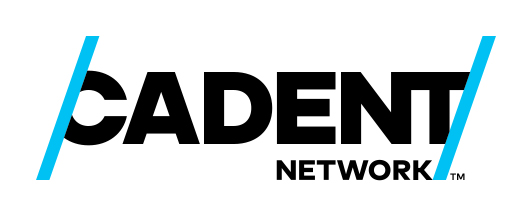 "We are confident that our Vantage transcoding platform meets our needs today, that it will scale easily to support our growth tomorrow, and that we can expand its capabilities to take advantage of opportunities that may arise in the future."

"We chose Telestream Vantage because it's a scalable, enterprise class transcoding platform that has the horsepower to automate and process multiple workflows simultaneously."

BYU-Idaho Enriches Academic Environment: Learn how Brigham Young University-Idaho boosts productivity and enhances the learning experience with video processing by Telestream Vantage Transcode & Lightspeed Server

"Vantage Cloud Subscriptions saved the day for us – without this service we would not have had a product to show our customer the next day."
"Vantage has allowed us to work the real-time aspect out of almost all of our operations and work faster than real time."
– Duane Smith, Dir. of Technology

"With Vantage and Pipeline, we now have a more efficient, automated digital workflow that saves us time and money."
– Paul Weaver, Outdoor Channel

Los Angeles Chargers
use Vantage automated streaming proxy and mezzanine transcoding on ingest with Telestream Vantage leveraging GPU acceleration.

Meredith Broadcast TV Group
use Vantage to reduce the operational overhead and manpower required to get video content into their facility pipeline and on the air at local affiliates.

lynda.com uses Telestream Vantage software running on Lightspeed Servers to automate and accelerate the transcoding of lynda.com's vast and rapidly expanding rich media library.

"The Vantage workflow is vital to our business. It lets us ingest and transcode multiple television shows at once, or cue a significant number of files to process overnight, which optimizes our multi-channel distribution."

"For us, moving from FlipFactory to the Vantage platform was a big success. And with the investment in Lightspeed Servers, we gained even more speed."

"We can now offer premium content to our subscribers on a day and date basis, minimizing the risk of losses through piracy."

"When we factor in the technological changes we might adopt down the road—such as scaling up our infrastructure, bursting to  cloud-based processing, and adopting dynamic ad insertion (DAI)—we're confident that Vantage will give us a competitive edge, come what may, well into the future."

"Perfection is the goal. We never let any file go out if it doesn't meet that standard. To do so would be to have missed the mark completely. We trust Vantage to do this critical job reliably, even as it ingests more and more media files into its automated workflow."