New generation media companies like Netflix, Google and Amazon are driving rapid adoption of 4K/UHD technology as a way for content creators to differentiate themselves by providing a superior viewing experience. Delivering content in 4K/UHD with HDR is one of the largest changes to the video viewing experience in over a decade—and this change necessitates new tools and techniques. The transition to 4K affects all points along the video workflow, and engineers, operators, editors, and colorists alike must adapt to new and evolving standards that will dictate how content is created and delivered.

Read more about trends in next generation media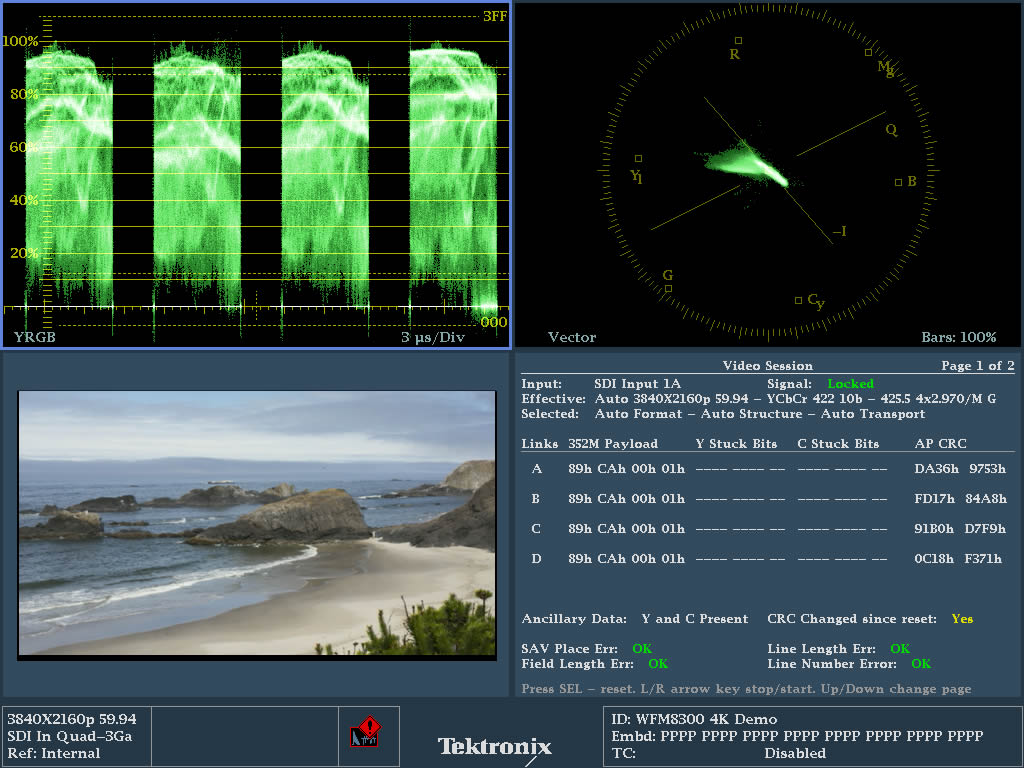 Unmatched measurement and monitoring performance for content creation and content distribution.
Capturing in UHD
Camera operators face the first challenge of the 4K transition, as HDR production requires more attention during acquisition than SDR production. Whether you're filming live UHD content like a football game, or episodic UHD content like a TV series, you'll find familiar measurement tools and advanced analytics with Telestream. Telestream's patented Stop Display allows you to instantly check the dynamic range of shooting, regardless of camera type—whether SDR, HDR, or both—simplifying the process of monitoring a wide variety of different camera gammas and HDR specifications like ST2084 PQ and HLG.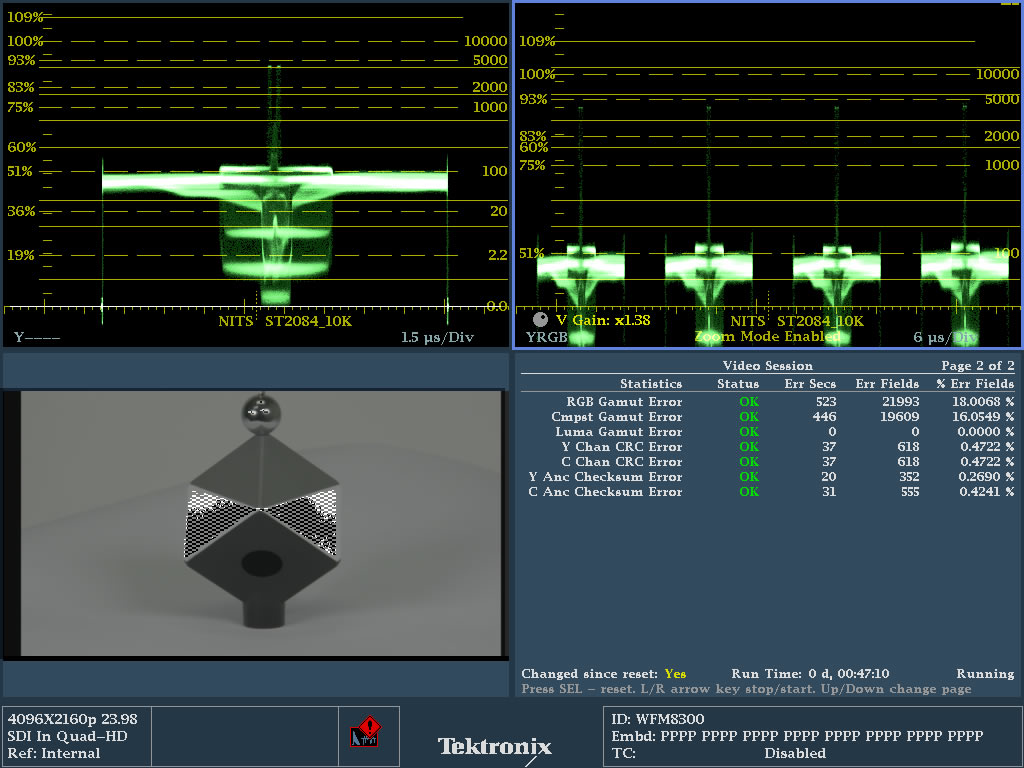 See and Solve with Telestream displays.
Adapting to New Color Gamuts
Colorists, too, face difficulties adapting to new color gamuts and HDR standards. Colorists must adjust for different color spaces like ST2020, 709, and DCI P3, as well as different dynamic ranges, like SDR, HDR, and Camera Log. Telestream provides you with the tools you need to meet these difficulties, tools that check a wide range of parameters and help editors to color match, set luminance levels, and adjust skin tones between different color gamuts. The Telestream-exclusive ability to convert from different color spaces to 709 gamma and 709 colorimetry allows you to view picture displays and monitor traces in a familiar way, using vector or diamond.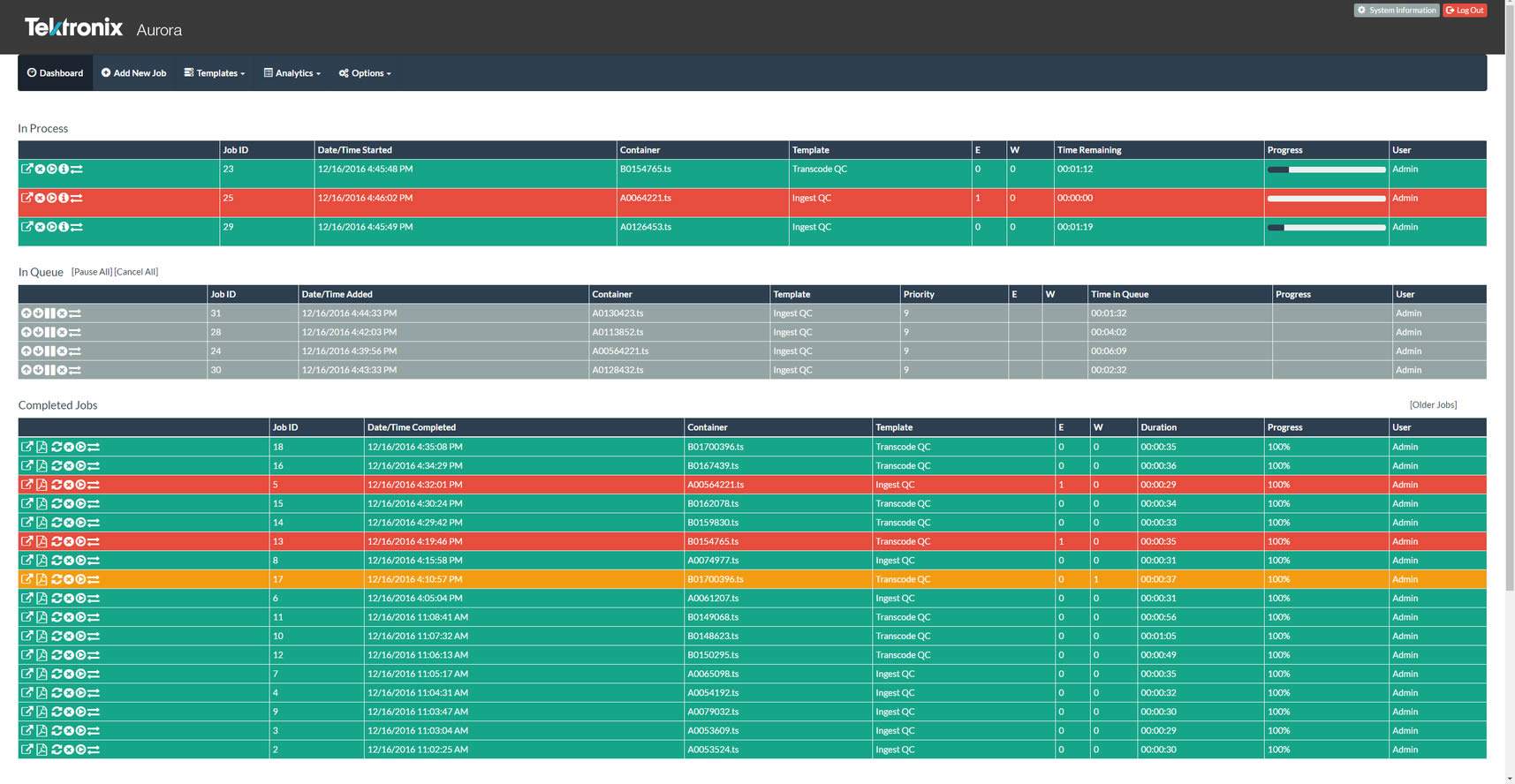 Telestream Aurora is the automated QC solution for file-based video, including IMF packages with JPEG 2000 video at 4K.
Simplifying Quality & Compliance Checks
Post QC Engineers must master content to satisfy the desired creative look, and also deliver that content in multiple formats to meet delivery and regulatory requirements. Telestream provides QC solutions for mastering and post-production, including video gamut, audio level, closed captions, and more. Aurora, Telestream's automated QC system, can be integrated with external workflow tools to quickly check many hours of video content, including compliance with delivery specifications such as Netflix and iTunes.
SDI/IP Waveform Monitor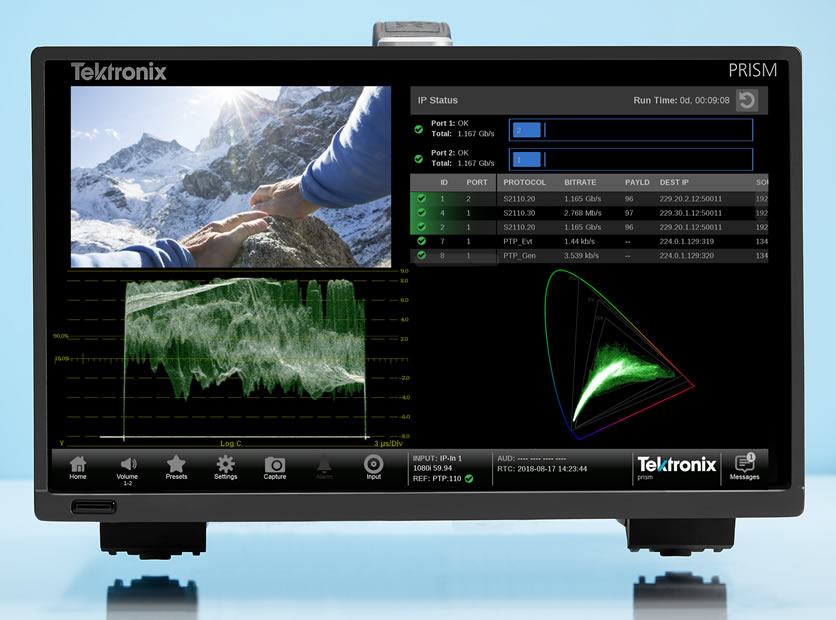 PRISM is our hybrid SDI/IP waveform monitor designed specifically to generate objective, trusted information for production of content to satisfy growing expectations in quality and consistency. Optimize Hybrid IP/SDI Facility Operations and Maintenance. Simplify Mobile Truck & Studio Production in 4K/WCG/HDR. Monitor popular IP Formats: ST2022-6 /-7; ST2110; ST2059-2. PRISM is versatile with a software-based architecture for easy in-the-field upgrades to meet growth requirements or monitor new standards.
3G/HD/SD-SDI with field installable 12G-SDI and 4K/UHD option
High Dynamic Range (HDR) with Hybrid Log Gamma (HLG) & SMPTE ST 2084 PQ
Wide Color Gamut (WCG) option per ITU-R BT.2020
Camera inputs for various standards and formats (HDR, SDR, BT.2020, and BT.709)
4K/UHD Waveform Monitors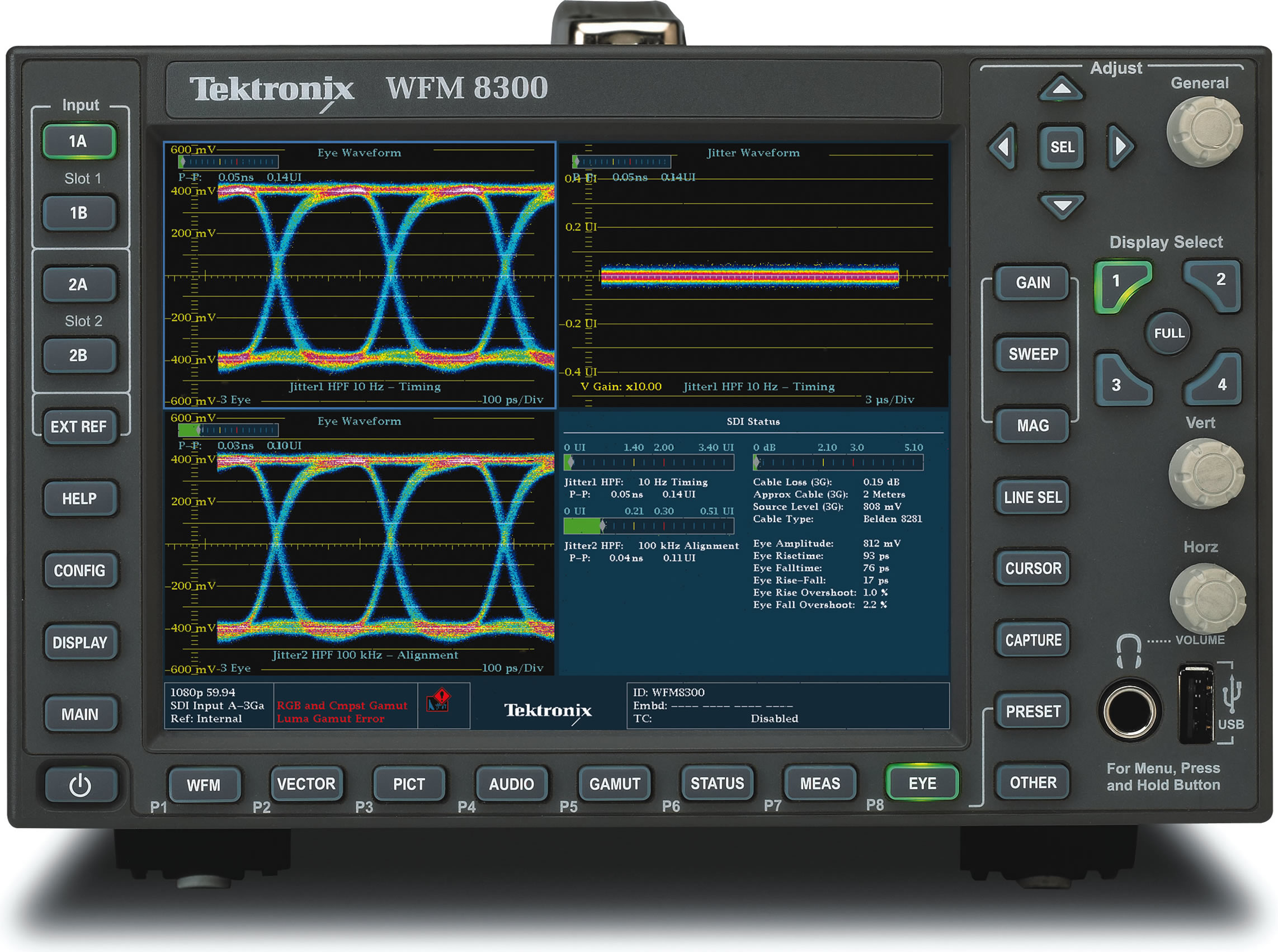 As valuable in camera setup, as it is for color grading and correction, and overall quality control of content generated in HD or 4K/UHD with HDR, the WFM 8000 Series is the go-to tool for mobile and studio production, post production, and facility operations. Available in 3RU half-rack with built-in display or 1RU rasterizer with external display, it optimizes quality, and ensures signal integrity and regulatory compliance.
4K / UHD (square division and 2-sample interleave formats)
High Dynamic Range (HDR) including Hybrid Log Gamma (HLG) and SMPTE ST 2084 PQ
Wide Color Gamut (WCG) per ITU-R BT.2020
Comprehensive ANC data support, audio loudness monitoring, and physical layer measurements
Automated File-Based QC
Aurora is an automated, scalable file-based QC system that saves media providers time and money by driving efficiency, quality, and cost savings in their workflows. Aurora can be integrated with external workflow management tools in both on-premise and cloud deployments to check thousands of hours of content continuously with unattended operation.
Automated file-based QC of 4K / UHD content
Configurable, automated workflows
QC report analytics
Frame accurate real-time video playout of 4K content (Hydra)
TekMOS measurement—unique to Telestream—provides picture quality scores that make it easy to identify poor content.
Facing challenges in other Next Gen Media applications?