In the delivery segment, one major trend is a transition from linear delivery of content to what's called over-the-top (OTT). In this particular case, high quality content is not carried along with other premium video or TV services, but is provided to the home "over the top" of your data services. In essence, this describes the transition from a traditional cable TV model to video streaming services like Netflix and Amazon Prime.
"If you're a provider of linear content and you have a network that's set up to do that, you're going to end up having to deal with both linear and OTT technologies to deliver to the home," Valentine says. "Both use different mechanisms to get the content to you. OTT is a technology that's very complex with lots of opportunities for a lot to go wrong. If you're a cable network, you're already encoding all your content to be delivered in a linear fashion. To support the increasing demand for streamed services, you now have to actually re-encode everything to deliver OTT. Then there's potential for a lot of cost savings if you only had to encode once for either service."
One of the difficulties with delivering OTT content is that it must account for the available bandwidth of the end user. When the content is encoded, it must be broken up, or packaged, into small chunks (say every two seconds), each of which is then divided into profiles of varying resolution and bitrate. Stitching this all together as bandwidth varies for the end user is no easy task, as Valentine explains.
"Each one of those two second chunks needs to be perfectly aligned so that if you switch between bitrates there is no jitter, jumps, or jams on the picture as it hits the home. So ensuring that all of that alignment is there is really important."
Valentine explains that while Telestream provides tools to check this alignment, there are other difficulties to deal with when delivering content OTT—for example, ensuring audio is delivered correctly, ad splice points are in the right place, and blacked out content (e.g. regional sports events) is done correctly, and most of this is done with encrypted content. Since OTT content is encrypted before being sent to the end user, it can be difficult to monitor the actual quality of the asset and the user experience.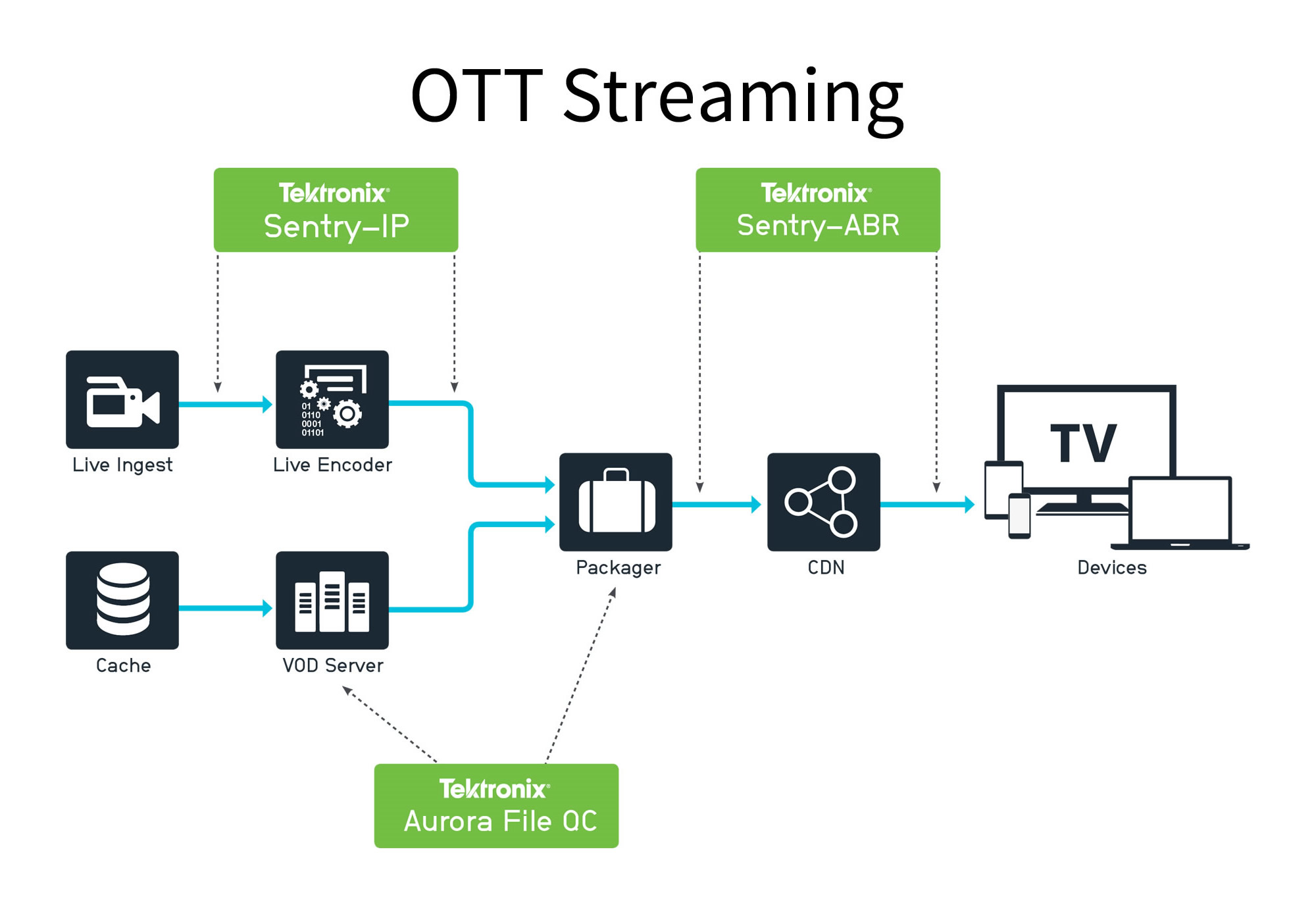 "What we're seeing is there's a demand for measurement in an encrypted and DRM [Digital Rights Management] protected environment, and Telestream has actually put a lot of energy into being able to do that," says Valentine. "We're now working with the most popular DRM technologies that are out there. We have mechanisms to help customers de-encrypt the content that's there as authorized users within the network. Doing this allows us to actually tell you whether that content is going to be okay when it gets delivered."
Being able to ensure a high quality user experience is becoming extremely important in an age when consumers have more choice than ever before. "At the end of the day, the quality of that content is vital to you," says Valentine. "If you can't produce content that people can continue to watch without issues, then customer retention and the cost of new customer acquisition will become a problem—especially as it becomes easier and quicker for customers to churn."