Corporate & Business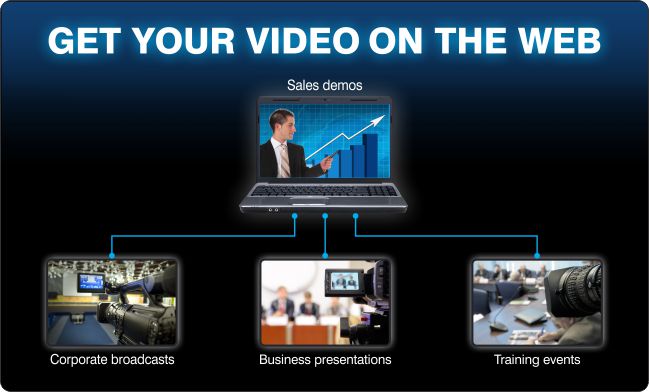 You don't have to be a video professional to create professional-looking video. Create, edit, broadcast and encode video for sales demos, corporate broadcasts, training events and business presentations with Telestream software products.

Business Video Expo preview with Telestream's Kevin Louden about repurposing content for mobile environments

Hundreds of ScreenFlow units are used for training programs, enabling
Sun
to capture what engineers are doing and to qualify product technicians.
---

Opsomai chose Episode Engine to expand its format offerings and to integrate seamlessly with its cloud-service platform.
Read more
---

CalTrans (California Department of Transportation) uses Wirecast to conduct a variety of multi-camera, multi-graphic source webcasts, including press events.
Read more
Easy, affordable desktop video publishing

Broadcast events and live meetings
Wirecast software
lets you produce professional-looking live events with just a camera, an internet connection and a computer. Stream live meetings, broadcast corporate events and webcasts, transmit CEO addresses and much more

Record and edit screencasts
ScreenFlow
simultaneously captures your computer desktop, plus video cameras, microphones and computer audio, and allows you to edit recordings and publish finished videos to the web. Create
training videos
, sales demos, tutorials and much more

Encode your videos for any device
Reformat media for viewing on the Web, mobile, DVD or broadcast devices with
Episode
encoding software

Play, create & edit Windows Media
on your Mac with
Flip4Mac
, Windows Media Components for QuickTime.