Telestream ingest, media processing, and workflow automation solutions include deep integration for Avid systems enabling significant gains in productivity for every type of Avid user, from small production houses to large broadcasters producing national news programs. These dramatic productivity gains are made possible by making file-based import and export processes faster, more automated, and less reliant on operator action.
Processing Avid Media with the Vantage Media Processing Platform
Avid editing systems are used throughout the broadcast, sports, and entertainment industries to edit and produce high value media. As such, they are operated by highly skilled creative staff, often located in premium facilities.
Vantage includes a window that allows users to connect to their Avid systems and start jobs without leaving Vantage. Avid sequences and master clips can automatically trigger Vantage workflows from within the Interplay environment. And Vantage supports Edit-While-Ingest workflows to significantly speed up the time it takes to begin the creative process.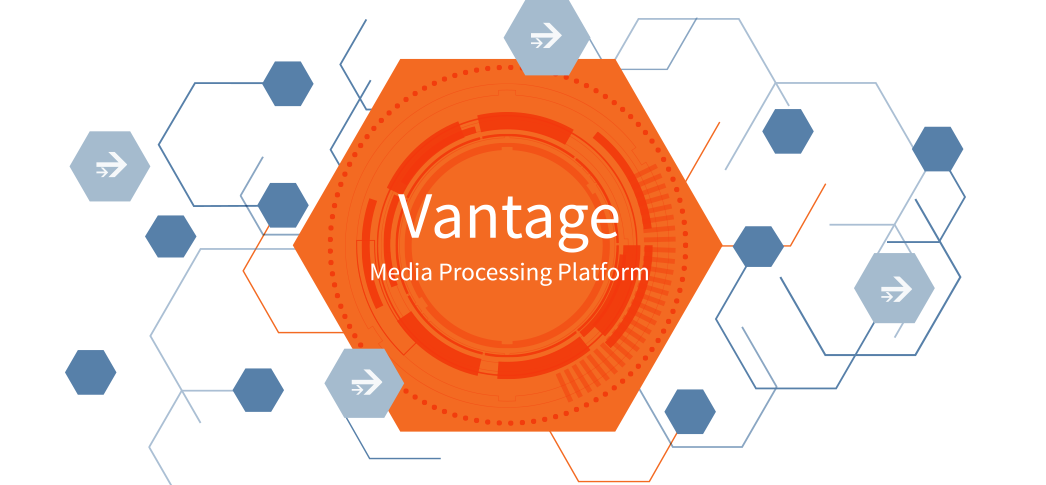 For more details about Avid integration with Vantage and Lightspeed Live Capture download the Avid Integration Guide
Avid Integration Guide

For more details about Vantage Camera Ingest (datasheet)
Vantage Camera Ingest

Format support
For reference, format support in Vantage can be found in the
Decode
Format Support and
Encode
Format Support sheets.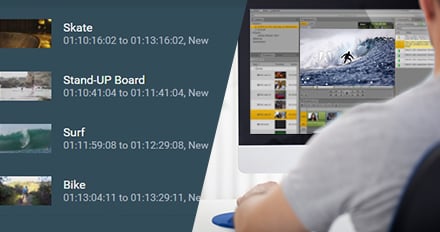 Ingesting Avid Media with Lightspeed Live Capture
In Live production workflows, Lightspeed Live Capture works as a multiple channel capture device and makes the live production media immediately available. Whether ingesting into Media Composer or MediaCentral (or both), it's possible to implement editing, archival, and distribution workflows. Lightspeed Live Capture also supports remote production by connecting to those systems using file transfer technology over the public internet.
With the Avid integration option users can create Avid media for Media Composer or MediaCentral | Production Management (Interplay).
Lightspeed Live Capture supports "growing files" in an Edit-While-Capture (frame chase editing) workflow and provides direct support for Avid storage solutions. Files and metadata, including generated MOB ID's, can automatically be checked into Interplay/MediaCentral. No need to wait, no need to change post-production workflows – they just get faster.
Automating Avid Ingest and Delivery Workflows with ContentAgent
Ingest
ContentAgent's automated and scalable camera card ingest workflows can be easily and tightly integrated into any Avid ecosystem.
Whether ingesting content into a Media Composer or into MediaCentral | Production Management environment, ContentAgent's powerful and flexible toolset is guaranteed to save time, cost, and resources.
Additionally, the simple and intuitive CardAgent user interface allows multiple nontechnical operators to submit media for parallel processing, leaving editors and creatives free to do what they do best.
Creating Deliverables
Once editing is complete, editors can initiate automation of their deliverables from within Media Composer or MediaCentral | Production Management.
ContentAgent will read the sequence and transcode (or rewrap) multiple deliverables as a background process thereby freeing up the editor to focus on storytelling rather than technical tasks.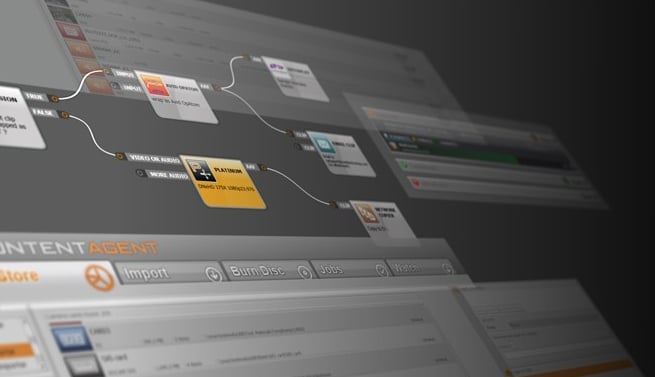 For more details on ContentAgent's Avid integrations please visit click on the following links: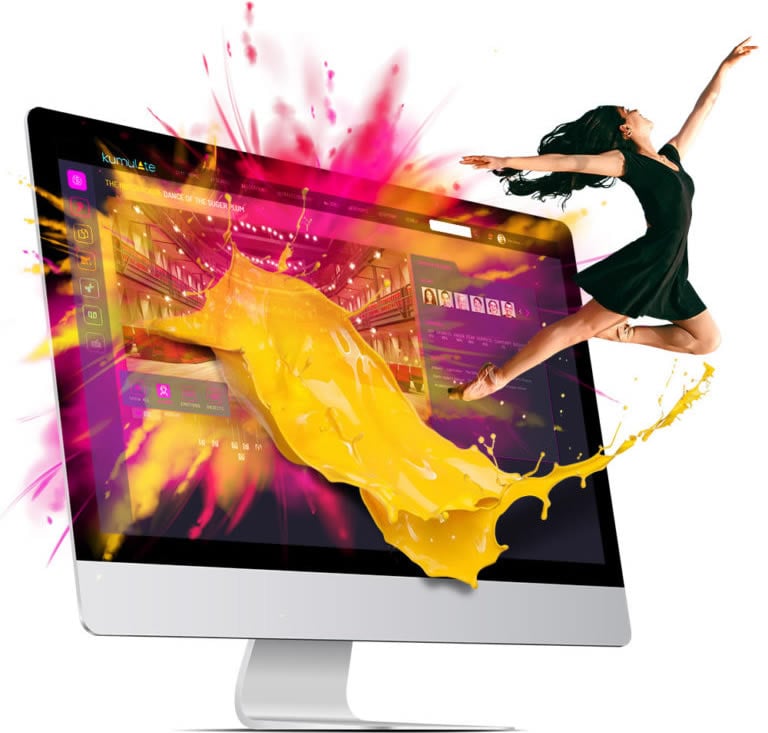 Works with standalone editors (no additional Avid options required) as well as Avid NEXIS and Interplay | Production
Kumulate is smart storage and content management available for video creators, editors & distributors. Now it's available as a plugin for AVID, giving you direct access to powerful archiving, search, and retrieval functions within your editing workflow.
For more details about the Avid Integration with Kumulate, click on the links below.
Avid Integration with Kumulate Content Management
Kumulate provides multiple methods to integrate into Avid environments. For MediaCentral | Production Management systems, Kumulate can use the Avid MediaCentral | Archive interface to receive commands from MediaCentral. Alternately, Kumulate can use Avid Web Services to monitor MediaCentral folders and archive Avid assets as they are discovered. The use of Avid Web Services also eliminates the need for Avid Archive Providers, streamlining the system and reducing cost of ownership.
The Kumulate Portal for Avid streamlines media interchange between Avid editing system and Telestream-managed content. Users can archive, restore, and flatten content simply by dragging and dropping it between their Avid editor or Interplay client application and the Portal.
Valuable metadata is preserved, with customizable mapping between Avid and Kumulate. In addition to job status monitoring, the Portal also provides immediate notification of issues such as unrendered effects and offline media in your sequences that would impede the archiving process, giving you time-saving feedback not possible in typical, hot-folder based workflows.
Kumulate moves media seamlessly between your Avid production systems and your archive
Eliminates technical barriers to let your editors focus on creating great content
Perform complete or partial restores of assets with original high-res media or low-res proxies
Customizable metadata mapping
Compatible with Avid Media Composer (with or without the Media Composer | NewsCutter option) and Interplay (Windows versions), plus stored Avid AAF files
Avid Integration with DIVA Content Management
DIVA integrates with a variety of Avid systems, including MediaCentral | Production Management, Media Central | Asset Management, shared storage, and standalone environments. DIVA supports two basic workflows in an Avid environment.
Unflatten content:
Used for preservation of Avid content – store clips and sequences as they were in Avid storage, with related metadata and MOB ID
Objects can be restored fully intact on Avid storage
For Interplay, Avid users can search & browse content either online or archived using a single application
Partial restore supported from the Avid application
Flattened content:
Can be used to transcode/repurpose Avid content as it comes into the archive
Can be used to "ingest" non-Avid content into AVID
Timecode based Partial Restore function is supported