Award winning file-based solutions from Telestream enable you to easily create, ingest, transcode, caption, inspect, deliver and play any type of video.
Vantage + Lightspeed
Transcoding & automated workflow
Vantage: Powerful, scalable software-enabled media processing platform that manages all media services from camera to the point of distribution.
Lightspeed Server: GPU acceleration for Vantage video processing and H.264 transcoding
See how Vantage and Lightspeed server helped NBC produce and deliver the 2014 Winter Olympics
We chose Telestream Vantage because it's a scalable, enterprise class transcoding platform that has the horsepower to automate and process multiple workflows simultaneously...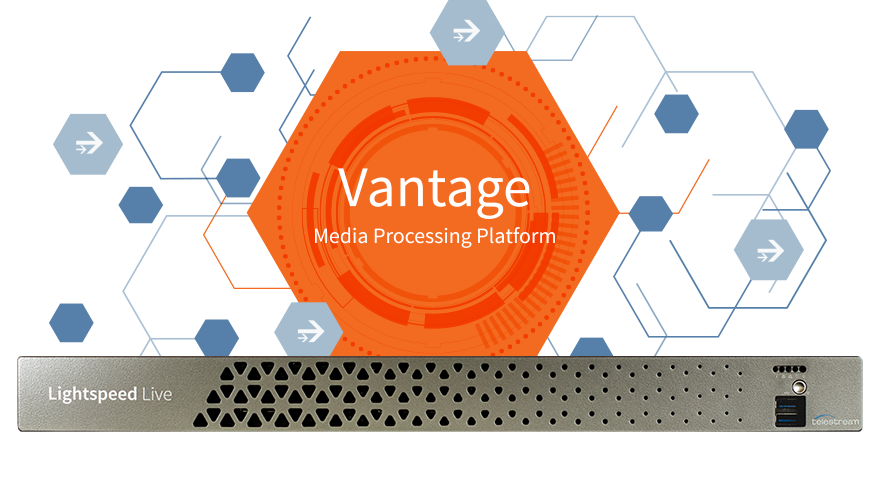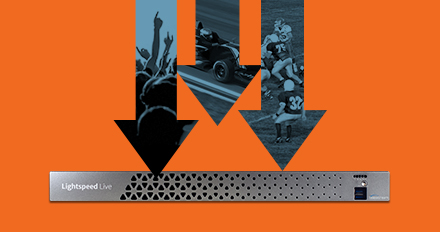 Lightspeed Live Capture can operate as a standalone device or as part of a Vantage domain. The integration is seamless, and the Capture action appears as an Origin Action in Vantage. Expanding the system is easy: to increase the channel count on your domain, simply add additional Lightspeed Live Capture units.
Vidchecker
Automated QC & correction
Removes the labor intensive tasks of checking conformance by eye and hand, the need to check video/ audio compliance with waveform monitors and audio loudness meters, and to manually correct levels with video processing amplifiers, and other tools.
Learn more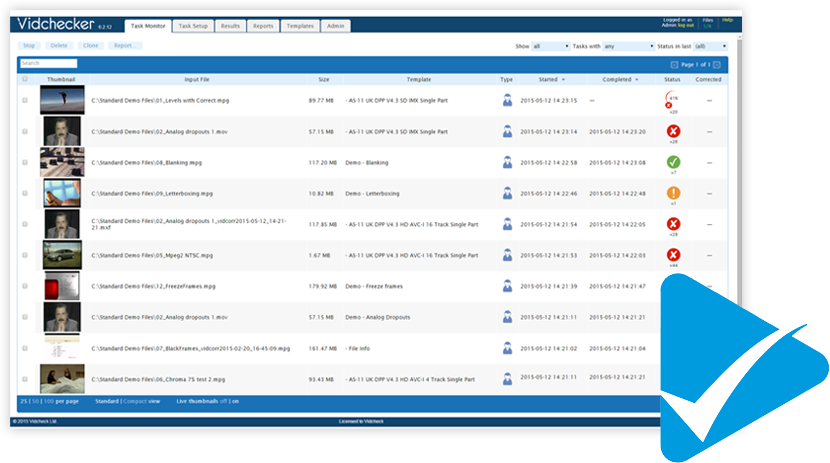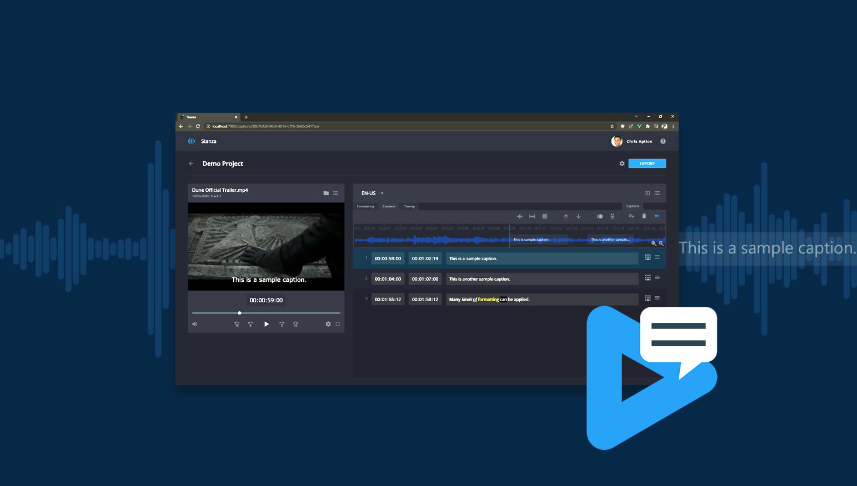 MacCaption & CaptionMaker
Simplify video captioning and subtitling in any digital workflow
MacCaption: Captioning and subtitling for Mac
CaptionMaker: Captioning and subtitling for Windows
Learn more
With MacCaption, we have all the professional tools we need to caption and subtitle video in-house...
Telestream Cloud
High quality video transcoding in the cloud
Fast and powerful encoding for your media workflow
Watch the video
Cloud ... saved the day for us – without this service we would not have had a product to show our customer the next day...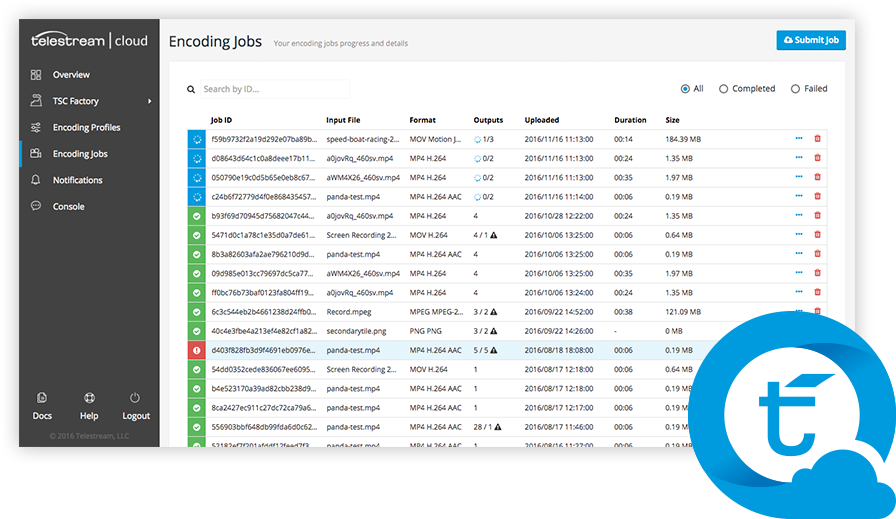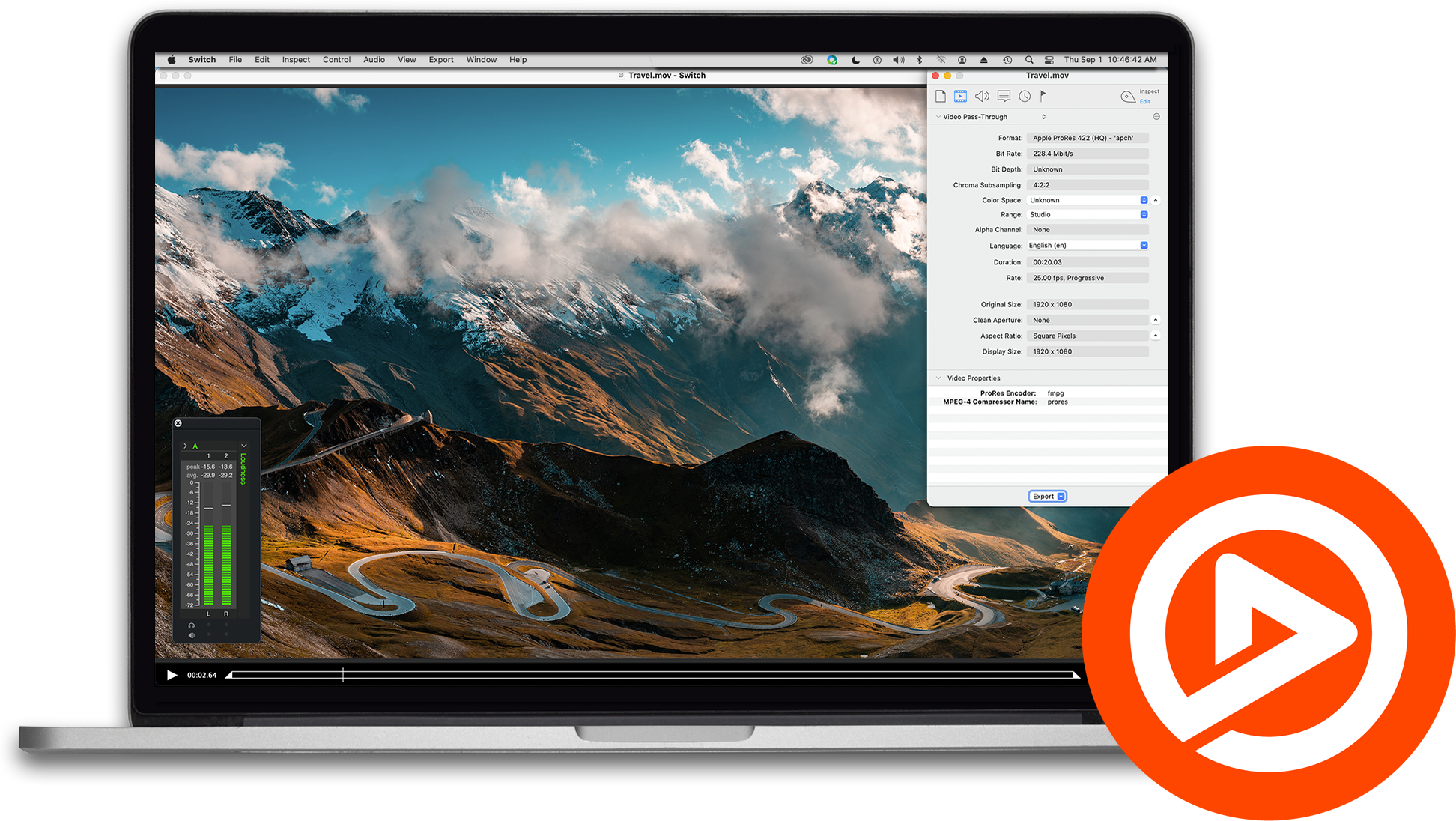 Switch
Play it. Check it. Fix it. Deliver it.
Media Playback, inspection and conversion tool for professionals
Watch the video
ScreenFlow
Record anything. Edit everything. Share everywhere.
Powerful, easy-to-use screencasting and editing software for Mac
Watch the video
Screenflow is the absolute, hands down, best screen recording application on the market today. Period...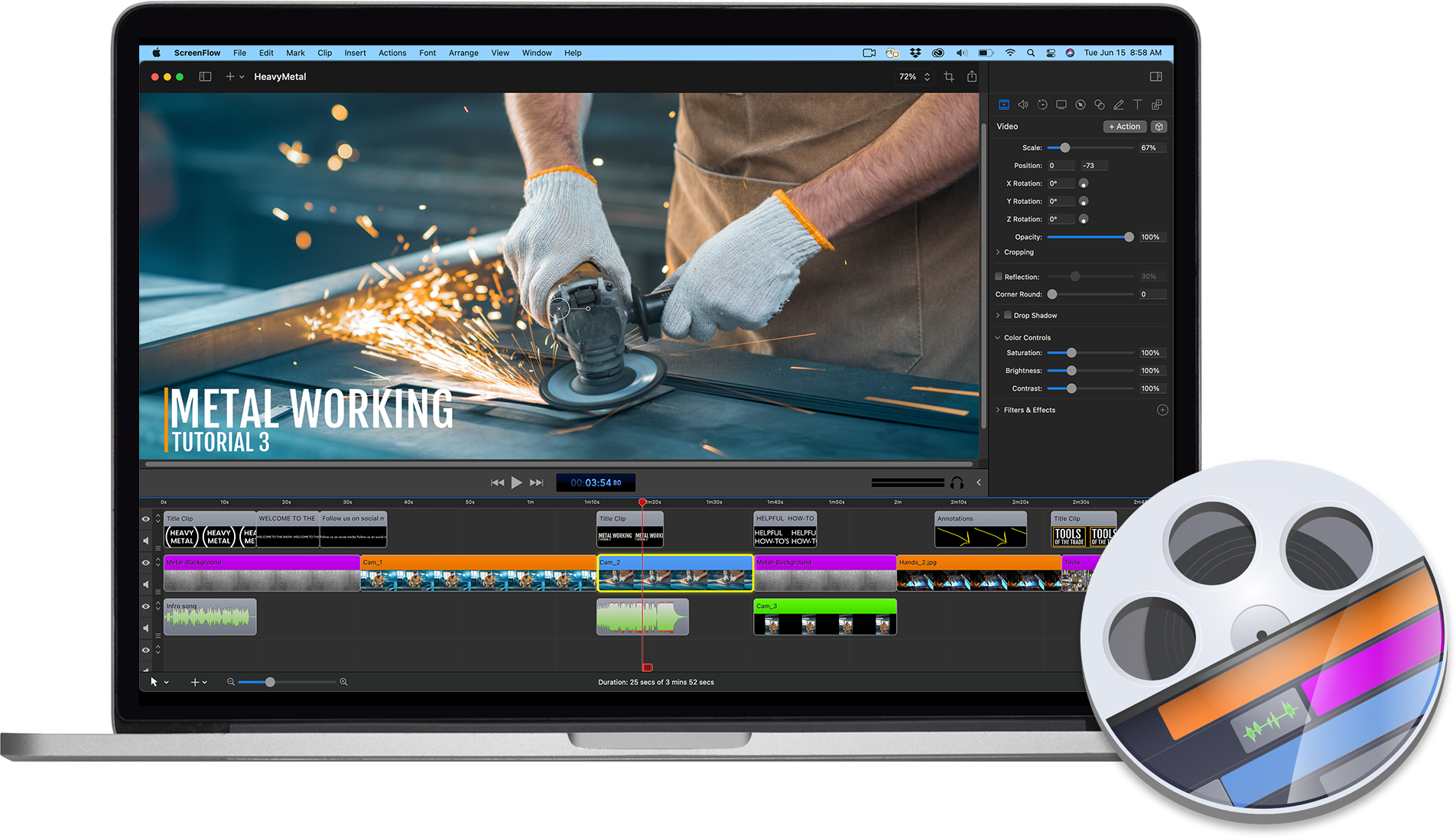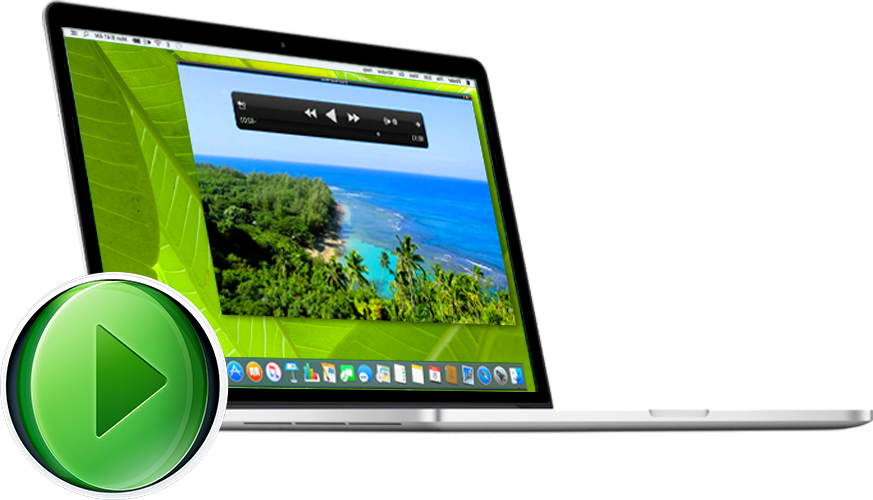 Flip4Mac
Play Windows Media files (.wma and .wmv) on your Mac
Windows Media Components for QuickTime
Learn more